6 REASONS YOU SHOULD GET DROP ARM AWNINGS
Have you been looking for a traditional drop arm awning that suits your space and your lifestyle? Well, Aalta has two styles to suit different settings: the FR600 and the Federation Awning.
The FR600 Drop Arm awning is used to provide protection to windows from the elements. The structure pivots on an arm along the permanent structure allowing you to adjust the angle it is sitting at. The Federation Awning uses the same technology and design as the FR600 but it has been designed in a classic federation style with architecturally designed brackets and arms. Both styles of awnings can be motorized and come in a range of fabrics. To learn more about these drop arm awnings, head to our website https://aalta.com.au/drop-arm-awnings/.
Here's why should you get a drop down awning for your space...
Flexibility
Being retractable, Drop Arm awnings give you flexibility in controlling sun, light, views and privacy. When extended, the awning provides shade and privacy. When retracted, you can make the most of the light into your home or enjoy your views uninterrupted. The choice is yours as to when and how you utilize your awning.
Energy efficient
It is more efficient to reduce heat by preventing the sun's UV rays hitting your building. Installing awnings over windows on your property is a great way of keeping the heat off the windows and ultimately your power bill down. This shade also prevents your carpet, paintings, pictures and other household items from becoming faded as main rooms are no longer directly hit by the scorching Aussie sun!
Custom-made
Whether it is a drop down awning over a small window or a window which is 5 metres wide, the awning is custom made to suit the window opening and drop required.
Easy to use
One of the most important benefits of using a drop down awning is that they are incredibly easy to use. You can use the awning manually or automatically; the choice is yours. With a manual system all you have to do is crank the handle and with an automatic system you just press a button. Simple! The best part of having an automatic system with sensors is that the awning will automatically lower and rise depending on where the sun is, and it can retract if it is too windy.
Style
The style of drop down awnings creates an aesthetically pleasing look on the façade of your home or building. There are also a range of fabrics and colours you can choose from to create your ideal look. These fabrics include acrylic canvases and PVC mesh, which have been treated against mould, mildew and dirt and give you optimal UV protection. Having a choice of which material you would like for your awning gives you total control over the look of the awning
Ventilation
This may surprise you, but drop down awnings also give you a great amount of air circulation as there is a large gap between the window and the awning which allows air to freely circulate.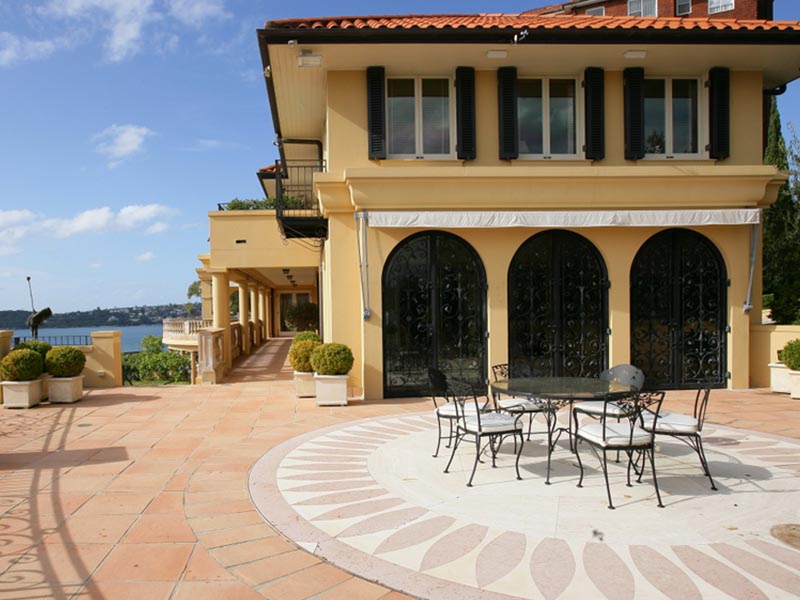 Why choose Aalta?
Aalta prides itself on giving great customer service and expert advice, so if you would like to get in touch with us about drop arm awnings or any other type of awning system then call us on (02) 8065 4911 or email us at info@aalta.com.au .
Out of Office Hours? We will call you back.