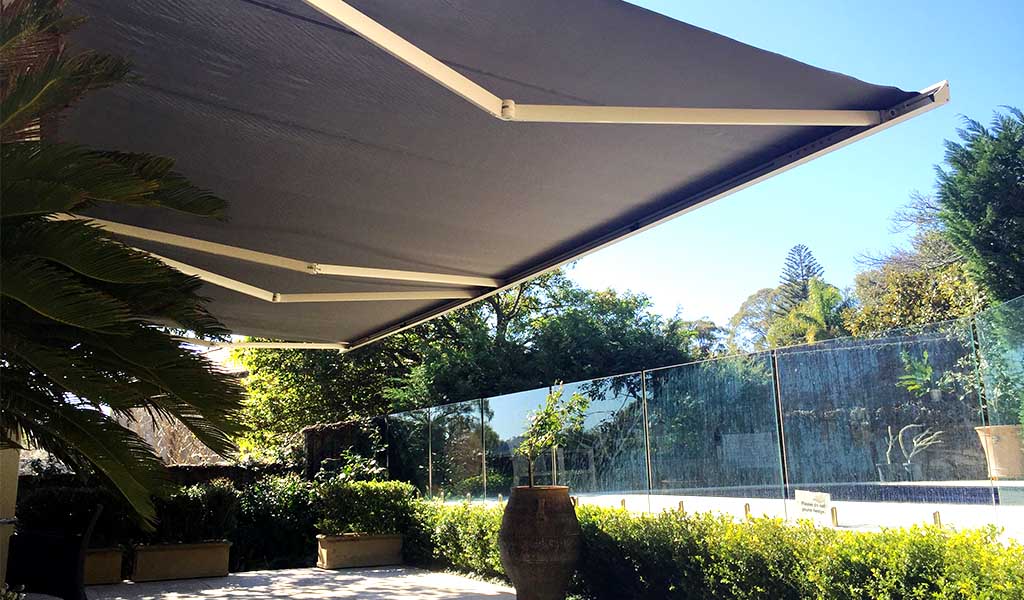 What is a Folding Arm Awning?
A Folding Arm Awning is a retractable awning that extends and retracts with spring loaded arms that keep the fabric tight. With the various options of cassetted hoods, the awning retracts neatly away so that unsightly mechanisms are not visible..
Folding Arm Awnings provide shade over your deck, patio or courtyard, helping your beers and bubbles stay cold on those hot summer days.
Without the need of posts and framework, folding arm awnings are a cost-effective alternative to permanent structures and a great way to create an outdoor entertaining area on those warm, sunny days.
The awnings can be either manually operated or motorised with a remote control or wall switch, making them easy to use. Sun, rain and motion sensors can be fitted to motorised awnings, so you don't have to worry about making sure the awning has been retracted in case of inclement weather!
What are the benefits of a Folding Arm Awning?
Folding Arm Awnings do not require any support structure
They have a maximum projection of up to 3.5m, depending on the model so you have plenty of room beneath the awning for entertaining or relaxing
The solution dyed acrylic fabric provides optimum UV and sun protection
They are easy to operate by either a manual crank or remote control, for the motorised options
When retracted, Folding Arm Awnings are discreetly tucked away either into a head box or under an eave
Motorised awnings can be fitted with sun, rain and motion sensors
There are different models to choose from, depending on the aesthetics or clearance on the building
Folding arm awnings are great for small cafe courtyards where your patrons can dine outdoors without heat and glare
Our Range of Folding Arm Awnings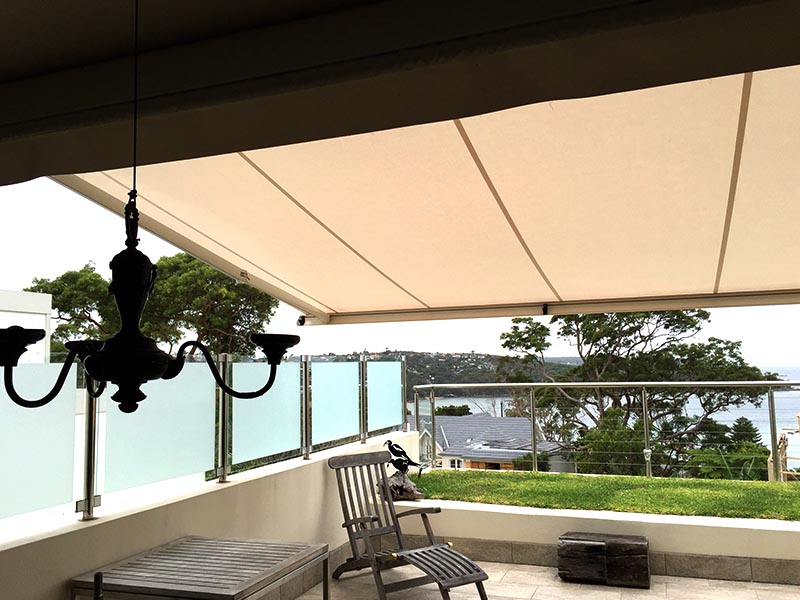 The BX260 and BX270 folding arm awnings are the most popular retractable awning
The hood and front rail of the BX260 has a more organic shape than the BX270, which has a square hood and angular front rail.
Both awnings have a closed cassette system which fully protects the fabric, even in places that are not sheltered from the sun, wind and rain.
The awnings are available in five standard extensions: 1.5m, 2m, 2.5m, 3m and 3.5m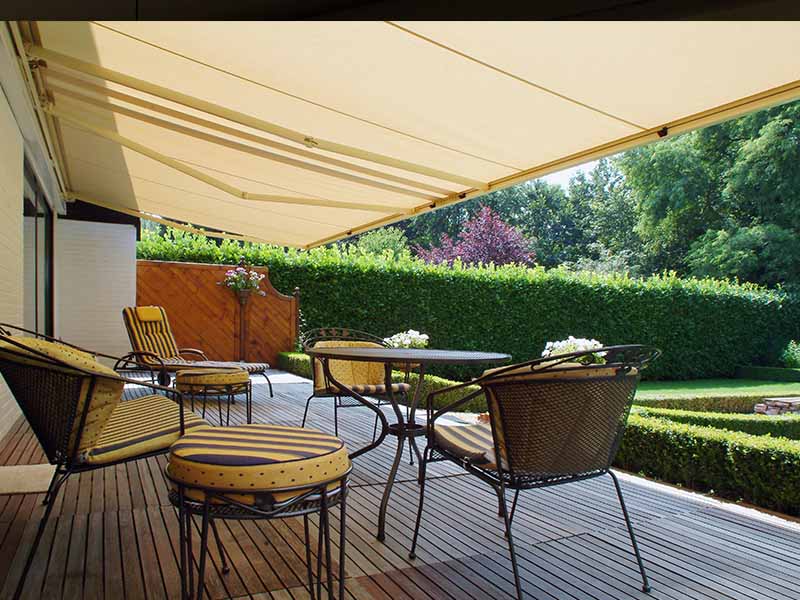 The PR series folding arm awnings are the most cost-effective options of our retractable awning range
With no cassette, the PR210 is the perfect option to mount under eaves, where full overhead protection is provided by the building
The PR220 has a small overhead cover over the roller, which helps protect the fabric from the sun and rain when there is no eave on the building
The maximum projection for the PR series is 3.5m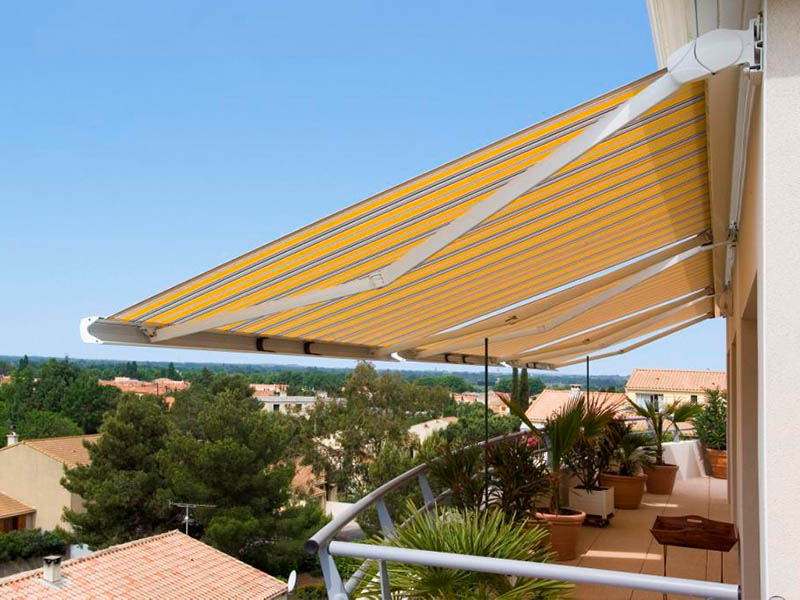 The TC130 Folding Arm Awning has a compact design making it ideal for smaller areas
The closed cassette protects the fabric and components when retracted
The retractable awning has a maximum width of 5.5m and projection of 3m, the TC130
During installation, the angle can be adjusted from 0 to 90 degrees, depending on the mounting type, to maximise how much shade is needed throughout the day
Hood and front rail profiles of the different
Folding Arm Awning Models

Technical Features
All components are manufactured to ISO9001 and TUV certification
Extruded aluminium parts provide durability
All fastening materials are made from high-quality stainless steel
Front rail water drainage systems are available on some models
High UV rated, acrylic outdoor fabrics shed dirt, and resist mould and fungus
Awnings are manufactured in Australia from European components
Full five year warranty on parts
Out of Office Hours? We will call you back.