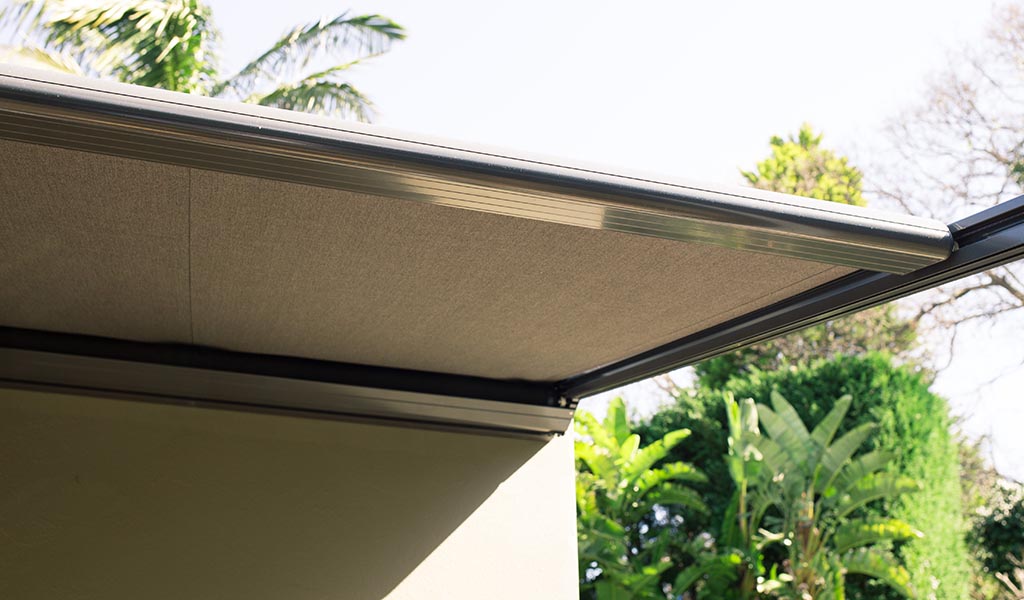 Is the colour of the fabric on your existing awning fading? Or has the fabric lost its tension or been damaged due to unforeseen weather circumstances? Perhaps you have had your outdoor retractable awning for 10 years and it's just looking like it needs freshening up!
In any of these cases a fabric re-cover may be what you need to make your awning look like new and save you some money too!
We supply and install new covers for existing:
FABRIC TYPES AND APPLICATIONS
Our fabrics are treated against fungal growth, mould and resist dirt.  All fabrics provide high UV protection, with Acrylic and Mesh fabrics providing more than 70% UV protection and many lighter colours providing in excess of 90% UV protection.
Acrylic: a solution dyed treated woven material for standard sun and shade awnings and blinds such as folding arm and drop arm awnings
PVC: a tough 100% waterproof fabric which is ideal for a retractable roof
Mesh: a combined PVC/polyester yarn used in straight drop awnings and Shaderunners®
For more information on the types of fabric, check out: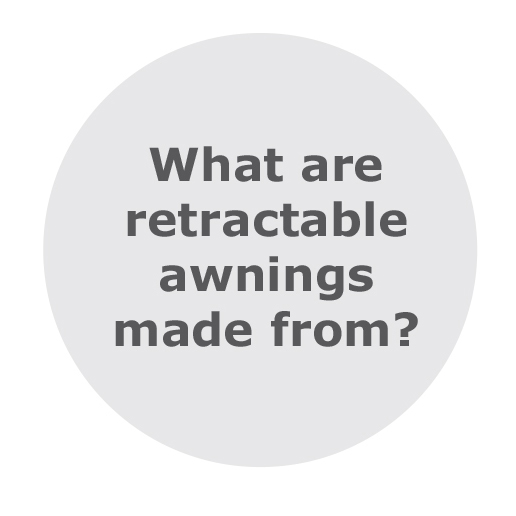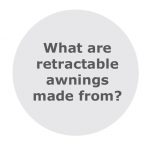 Huge range of colour choices
With a massive range of colours and textures we can match your new cover to your existing fabric, although this will depend on the age of your awning as some designs and colours may no longer be in production.
Perhaps you will prefer a whole new look! Modern designs include beautiful muted tones, a variety of whites, greys and browns. Or if you're a little bit daring, we also have a great range of stripes, and bright colours too!
Do your awnings need a new lease of life?
We can help you choose a new fabric that will look great with your décor and give your awning a new lease of life.
If your awnings are looking tired and ratty but are still in working condition, contact us for a free quote on a recover.
Out of Office Hours? We will call you back.