Keep Cool with a Retractable Patio Awning
This lovely home has recently undergone some renovations. The style is classy and contemporary, yet the owners have managed to keep the home warm and welcoming.
With the front of the house facing north, it is no surprise that the deck is in full sun; making the house quite hot during the day. What the client needed was to block out the heat of the direct sun whilst keeping the aesthetic appeal of the construction. It was also important to maintain as much natural light in the afternoon.
The Aalta's Patio Awning was the perfect choice. It has a sleek, contemporary design with a compact frame. This motorised awning is held under tension by means of a spring system and is operated via a remote control. The fabric travels smoothly along a wheeled runner system and when the awning is retracted, the fabric is completely rolled up inside the head box, creating a neat, clean-lined structure over the area.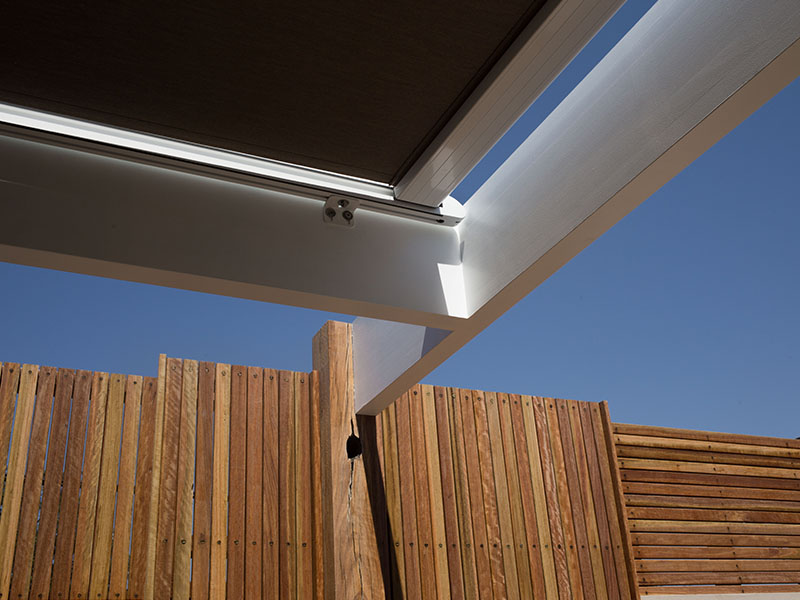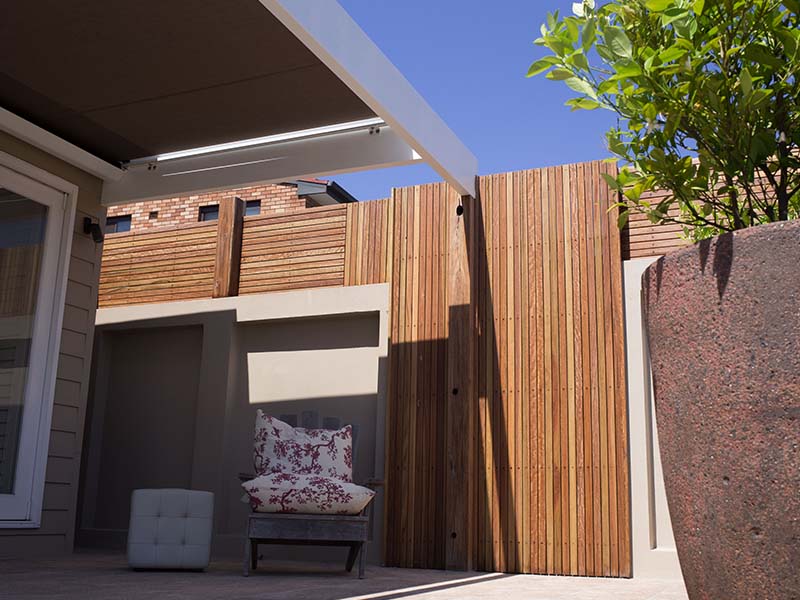 Aalta supplied and installed the Patio Awning – 3795mm x 2270mm – white powder coat with Lisos Coco 3601 fabric. The result – a classy deck that keeps cool even when the sun is directly hitting the area but also allows natural light once the sun's rays are no longer a problem.
What we also love about this project is the privacy screen – the warmth of timber looks great against the modern, slim lines of the awning. A rustic chair and a Florence Broadhurst cushion complete the picture of style, class and function.
Out of Office Hours? We will call you back.