Create your outdoor living space with a Retractable Roof
The residence of this home in Manly love to relax and enjoy the outdoors so it was important for their backyard to be an extension of their home.
With two young adult boys, and an aging grandmother, the family needed to create a space outside that was level, comfortable and protected from the weather when entertaining or simply enjoying a backyard barbie.
The family recently renovated the home to open up the living area, upgrade the bedroom and bathroom for their grandmother and build a modern kitchen. Being passionate about her environment and with an extremely green thumb, Kathryn wanted her indoors to flow directly out so that she could always feel a part of her garden. She was thrilled to be able to design a kitchen that felt like she was cooking outside!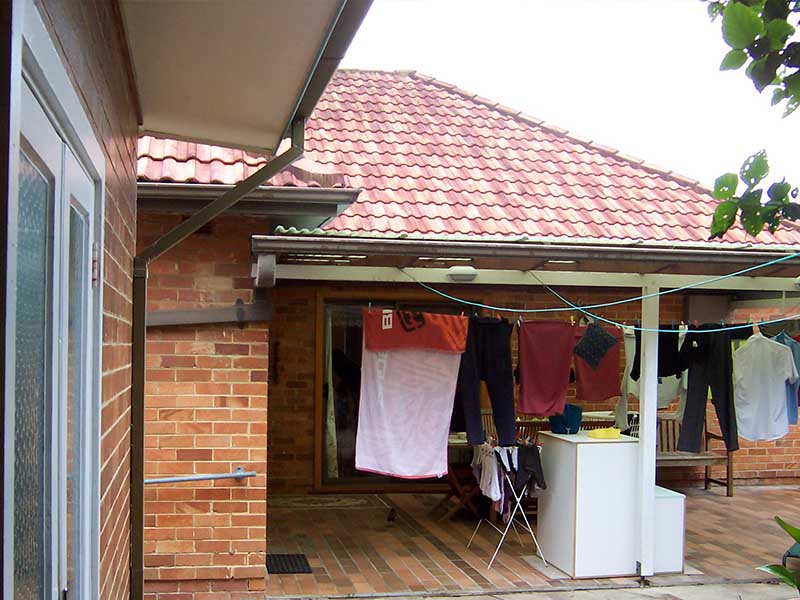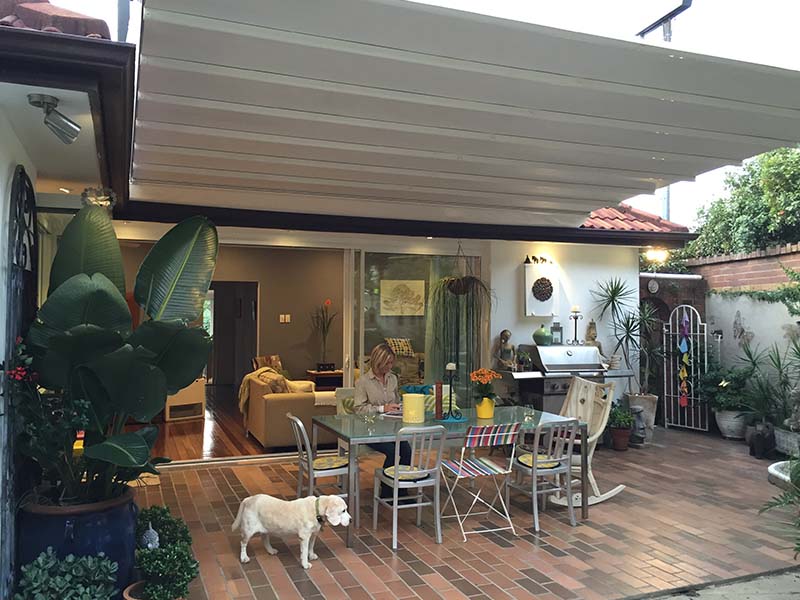 Their previous outdoor area had a low polycarbonate permanent ceiling with two very small sliding doors that led into the house. Whilst they were able to furnish the courtyard with a dining table and lounge, the area was always dark and small. The backyard faces south, which means there is little direct sunlight. So it was important to them to be able to maximise the amount of light that comes into the backyard.
During the renovations, the existing polycarbonate roof was disassembled making way for a new retractable roof. With the new sliding doors expanding the width of the building, a 5m wide x 4m projection Aalta Papilio roof was installed above the doors opening up the vertical space. The retractable roof slopes upwards, allowing more light in and creating a larger expanse.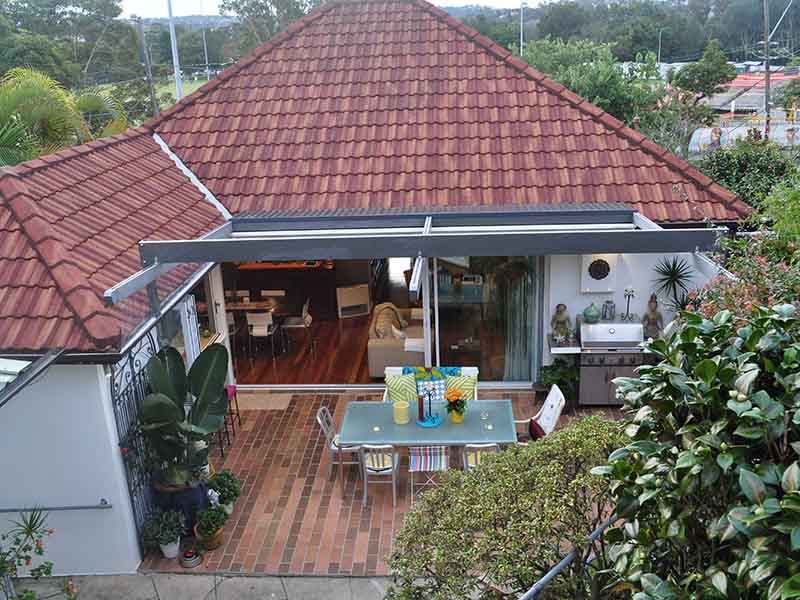 In winter, when the sun is low, they retract the roof during the day to make the most of the warmth of the sun. In the evenings, the roof is closed and a gas heater provides warmth and ambience to the courtyard area – making it a great place for an outdoor party, even in the depths of winter!
Of course, the retractable roof in summer time allows for shade all day long and can then be retracted in the evening to provide airflow and to capture the easterly breezes prevalent on the beaches.
What the customer said about the project…
"The old roof was really low, and really hot in summer – there was nowhere for the hot air to escape. It was also was dark and we felt closed in. Now it's totally different – it's light, bright and breezy, and when it rains we can still use the area as we're protected! We can have the roof or not have the roof – we love that it opens!"
Out of Office Hours? We will call you back.