Bespoke retractable awnings in Sydney's inner-city pub
Bold stripes, a curved awning and a manual roof system transforms this rustic-urban hotel in Sydney's inner west
The Rose of Australia Hotel is in the heart of Sydney's inner-city suburb of Erskineville. Established in the 1874, the building was in need of a little makeover.
The designers stripped back the walls and fittings to expose the original brickwork, timbers and pipes to give it a rustic, urban feel. The internal garden walls and outdoor furnishings, with the bold striped cushions and colourful fabrics have created a playful and fun atmosphere. The result is a funky space that invites its eclectic mix of locals and guests not to take city life too seriously but to enjoy the good food and cocktails that it is renowned for.
In its final stages of refurbishment, the proprietors needed to address the issue of providing protection from the weather in the outdoor area.
The brief:
To remove the existing curved metal roof and replace it with a retractable curved awning
To create an open courtyard for fine weather but to have the option to close it off in bad weather
The system was to be manually operated to avoid any complications associated with motorisation
The system had to be easily operated by one person only
The system had to complement the existing fit-out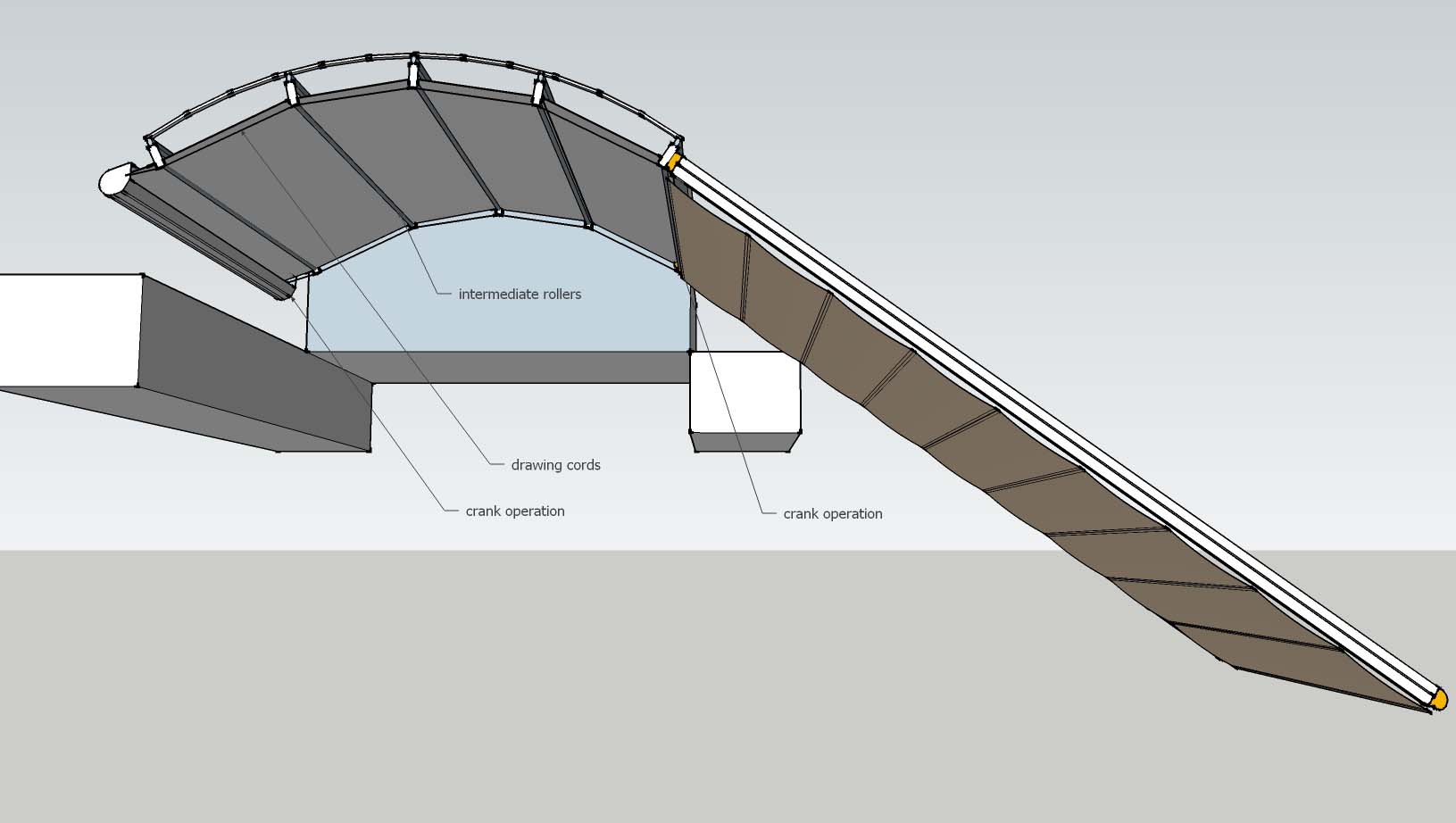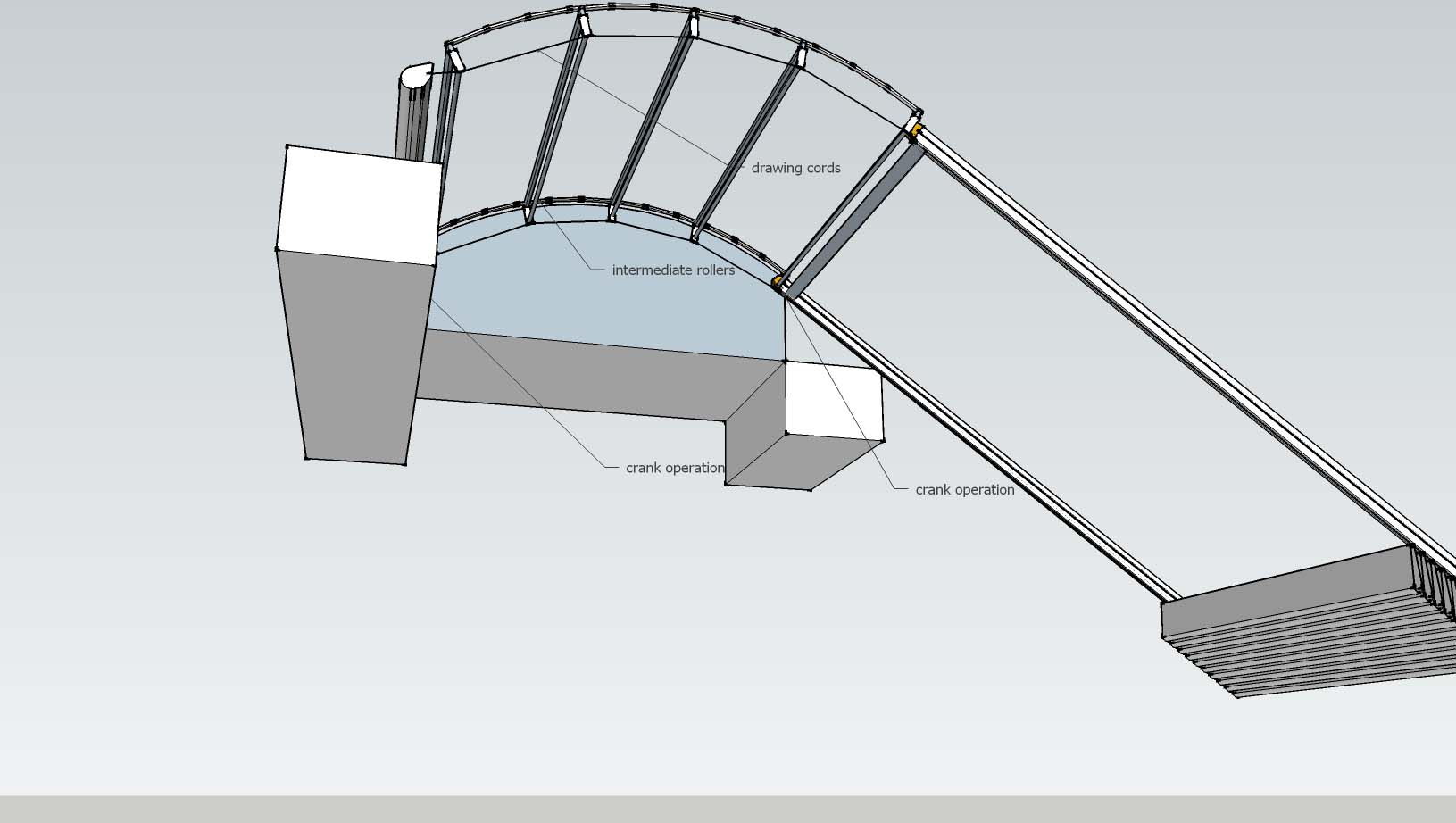 How Aalta addressed the brief:
Based on the Patio awning, a custom-designed curved retractable awning was manufactured to follow the existing roof line of the curved metal roof, which was to be removed. This was achieved by using intermediate rollers to curve the fabric, which is kept under spring tension, giving the fabric rigidity to shed water.
The courtyard was covered with a Liberty retractable roof following the steep incline of the building. The fabric stacks at the bottom of the incline, rather than up the top so that it does not interrupt the continuity of the two awnings.
Both these systems are traditionally manufactured as motorised awnings. Aalta redesigned them to be crank operated.
Removing the motors and installing worm drive gear boxes with a ratio of eight to one, enabled the awnings to be easily operated by one person.
Bold yellow and white striped PVC coated polyester fabric was chosen to complement the existing fit-out and to create a water proof structure so that the hotel's guests could use the space even on a rainy day!
The result:
Two bespoke, custom-designed and made awnings were coupled together, enhancing the hotel's use of the outdoor area, without closing it in.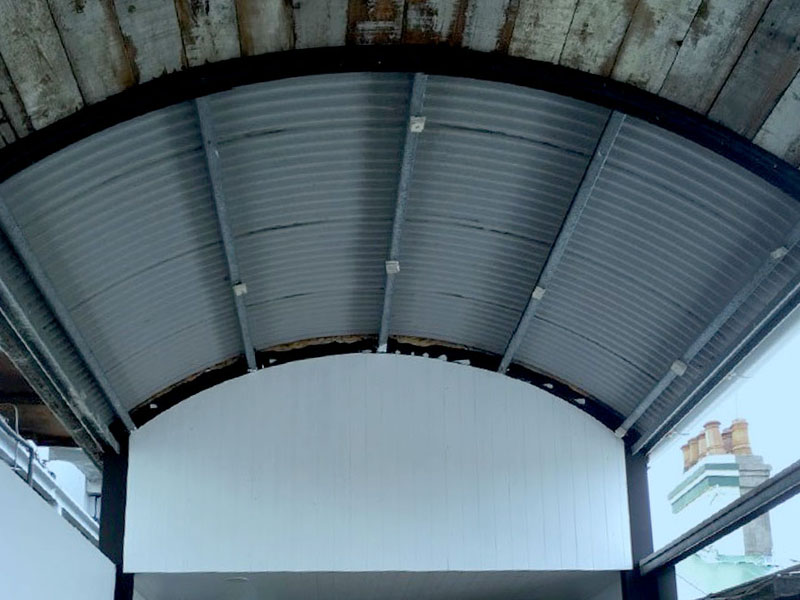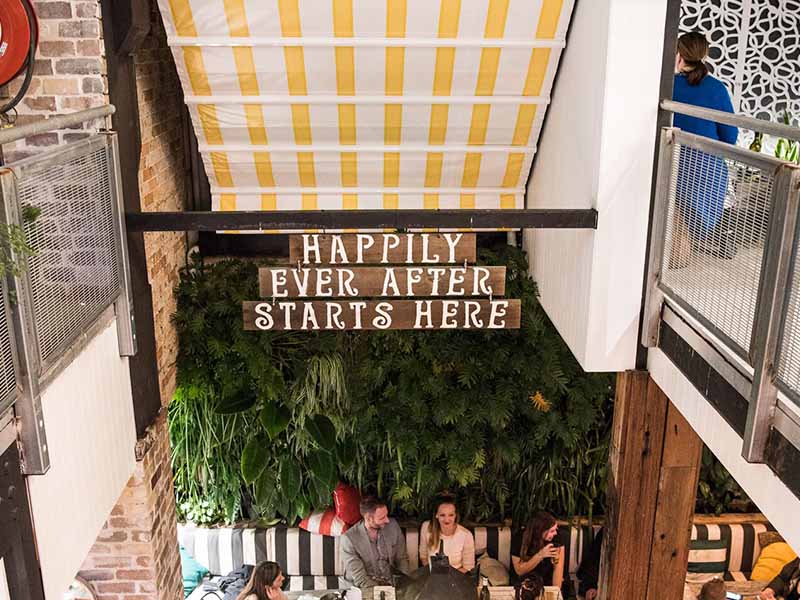 Looking to create an outdoor area for your restaurant, hotel or commercial space? Give us a call to see how we can help you.
Out of Office Hours? We will call you back.