RETRACTABLE ROOF ENHANCES OUTDOOR LIVING
This beautiful home on Sydney's lower North Shore underwent an extensive renovation with award-winning building design practice, LivingLot.
Working closely with Neche from LivingLot. The brief was to enhance the use of the outdoor area by providing a retractable awning that not only provided shade, but protection from the rain and wind, so that the family could utilise the space even in inclement weather. It was imperative that the awning did not look like an add-on, but it was to be designed, constructed and installed in way that it would be a continuous and seamless extension of the home. Attention to detail was crucial as the renovated home was beautifully crafted with quality fittings and works.
Aalta specialises in custom design of retractable awnings so that they are functional and integrate into the home or commercial space.
We proposed a timber Papilio Retractable Roof:
7240mm wide x 3970mm projection
4 timber posts and front beam
The aluminium rafters of the retractable roof were 'clad' in timber, so the structure looked more like a pergola than an awning
Neche from LivingLot in consultation with the clients decided on a black timber frame to complement the home and the fabric used was Soltis W96 in Cloud. This pvc coated polyester fabric is textured with a matt finish, which gives the fabric a woven look and less 'plasticky'. It provides excellent sun protection without blocking out the light and it is waterproof.
The result adhered to the original brief with a stunning outdoor space for the family to enjoy in the sun, wind and rain.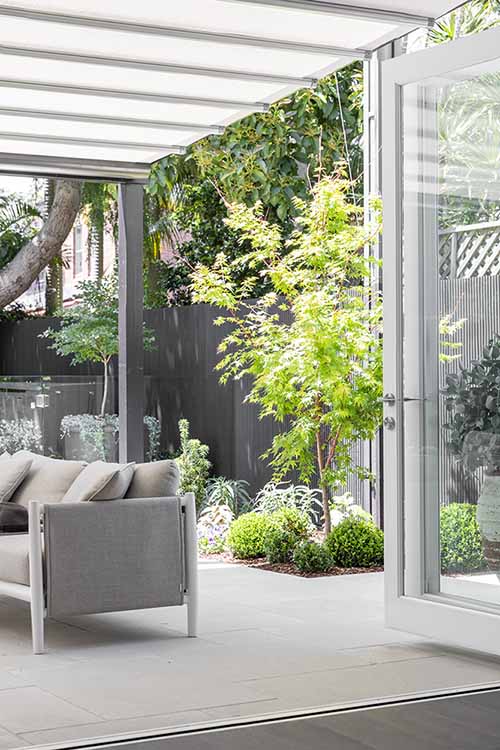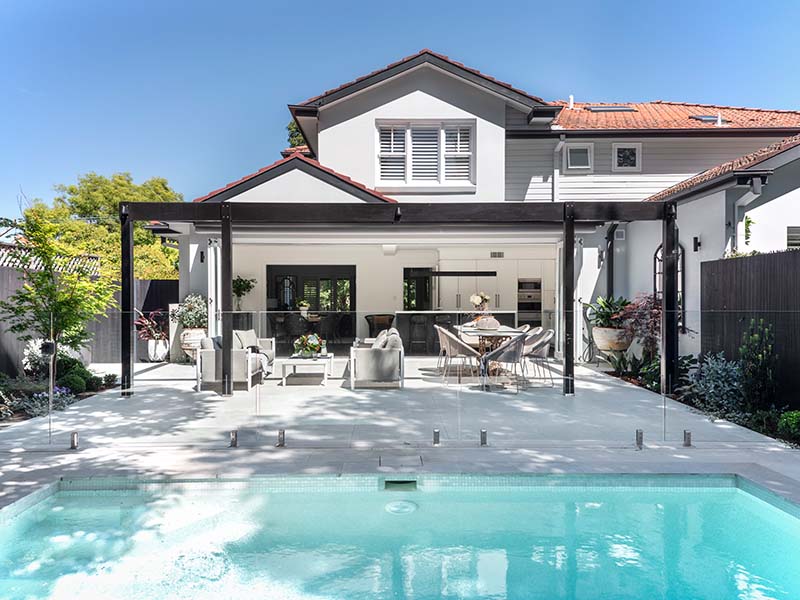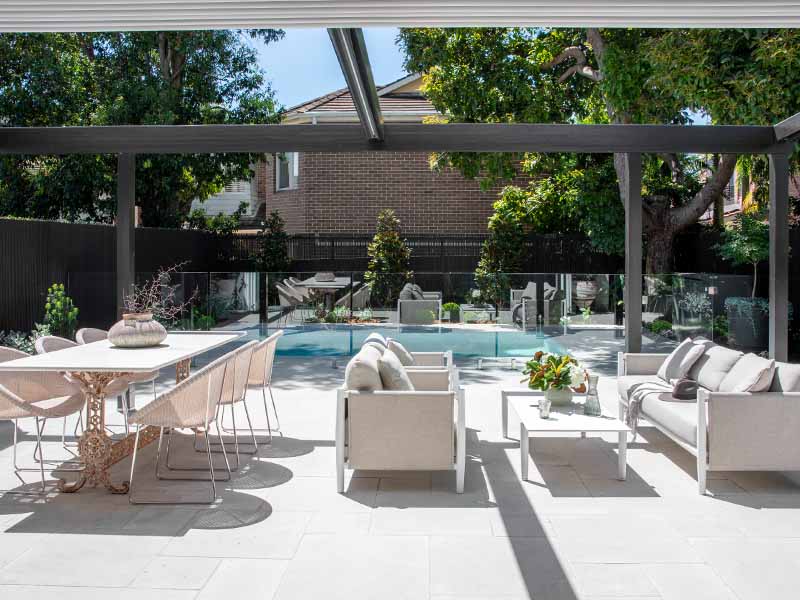 Out of Office Hours? We will call you back.