Custom Retractable Roof with no posts
"Our project was a difficult one, but thanks to Richard and the team at Aalta we finally found the perfect solution.
Our amazing cantilever retractable roof has provided us with everything we had hoped for -
plenty of light with the translucent cover and a fully retractable option
a sturdy construction that can be used in heavy wind or rain
aesthetically appealing with no vertical posts to obstruct the view or get in the way
fire retardant qualities for a bush fire prone area.
Aalta staff were friendly and professional, and we thank them for their time and patience to create the perfect roof solution for our needs. We are so happy with the final product.
Thank you again
Larissa"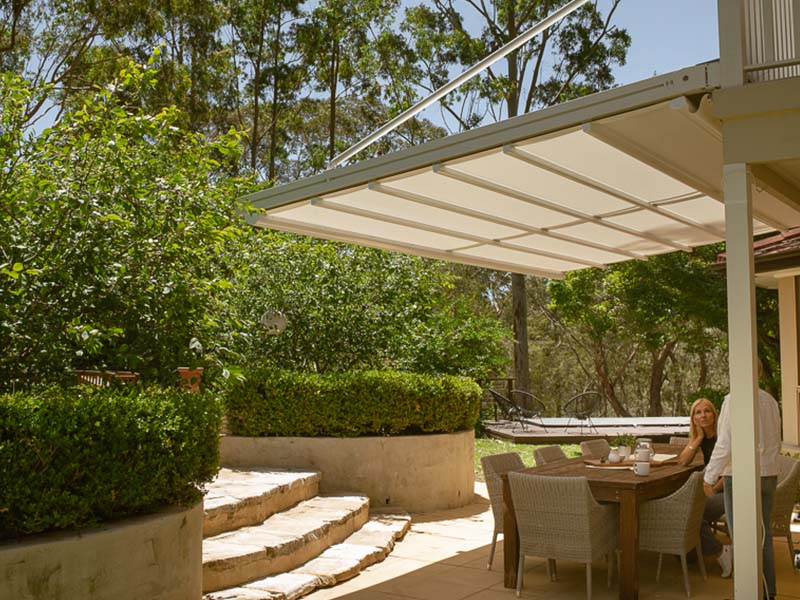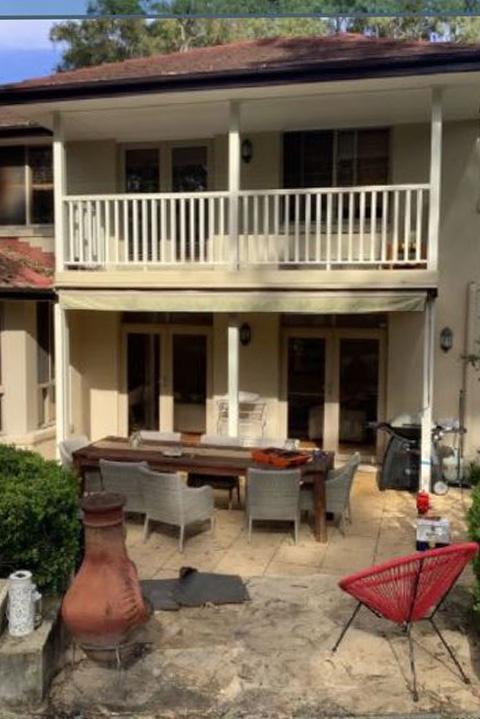 This beautiful family home in Sydney's north shore has a wonderful backyard. With a large deck, gorgeous bushy outlook and to top it off…an outdoor spa overlooking the National Park it is the perfect place for entertaining and relaxing.
The folding arm awning that was already there provided some sun protection, but what was also needed was protection from the wind, rain, and preventing the leaves from all the surrounding trees blowing onto the deck.
Aalta was approached by our lovely client early February 2022. We initially quoted for an Aluminium Papilio Retractable Roof with an option for a timber frame. Due to the surrounding bush, the timber frame was quickly eliminated.
The concern for our clients was the position of the posts that were required to support the roof. With the steps leading to the garden, one post would be in the middle of the garden bed.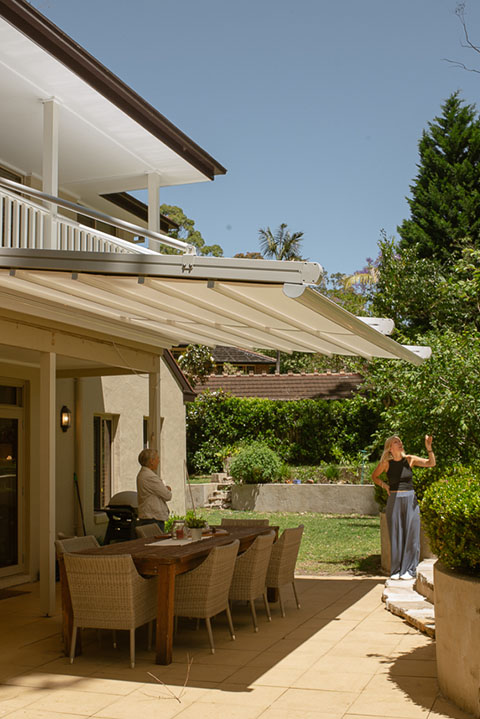 At a second site meeting, our team reconsidered the options. The structural posts of the second story provided the answer. A cantilevered Retractable Roof with custom made brackets and struts was proposed. Our client was keen to proceed with this proposal as it ticked all the boxes – sun, wind, rain and leaf protection without overhead beam and an obtrusive post in the middle of the steps!
The final product is a functional Retractable Roof that is stylishly integrated into the home, enhancing the outdoor space, and allowing the family to enjoy the alfresco area without the worry of heat or rain. Given the uncertainty of the climate these days, the Retractable Roof is a wonderful asset to the family home!
The details of the project were:
Size – 5345mm wide 3470mm projection
Dulux Shoji White powder coating
Mehler Valmex Bright White 958 translucent PVC coated polyester fabric – the translucent fabric allows light through whilst providing shade
Three cantilever struts and custom brackets to attach to a back beam, mounted onto the fascia of the house
Retractable gutter
Retractable Roof component from Southwest Awnings Systems
Feel free to contact us to see how Aalta can help with your outdoor space so you can "enjoy the space you're in"!
Out of Office Hours? We will call you back.