Aalta's Tracked Sun Sail on a Custom Frame
Aalta's Tracked Sun Sail was the perfect solution to or client's north facing yard. The timber pergola custom built by Aalta defined their outdoor living area, with the shade structure protecting them from the sun. This is how the story goes…
Our client was undertaking some landscaping and renovations to her lovely home in Sydney's lower North Shore.
The north facing backyard, with its beautiful large trees on the boundary fence form a lush green canopy and give our clients privacy from the neighbours. The landscapers did a wonderful job taking advantage of the aspect and established trees to create a beautiful, classic and functional yard, which included a paved area from the house.
However, as with most north facing yards, the area was hot in summer and Aalta was contacted to address this issue before the landscapers had begun construction.
The brief was to build a shade structure that would suit the style of the house and that was retractable, so that the clients could enjoy the northern sun in winter or a cooler summer's evening.
With a budget in mind, our clients opted for a manual retractable shade system, that was not necessary in rain or windy conditions.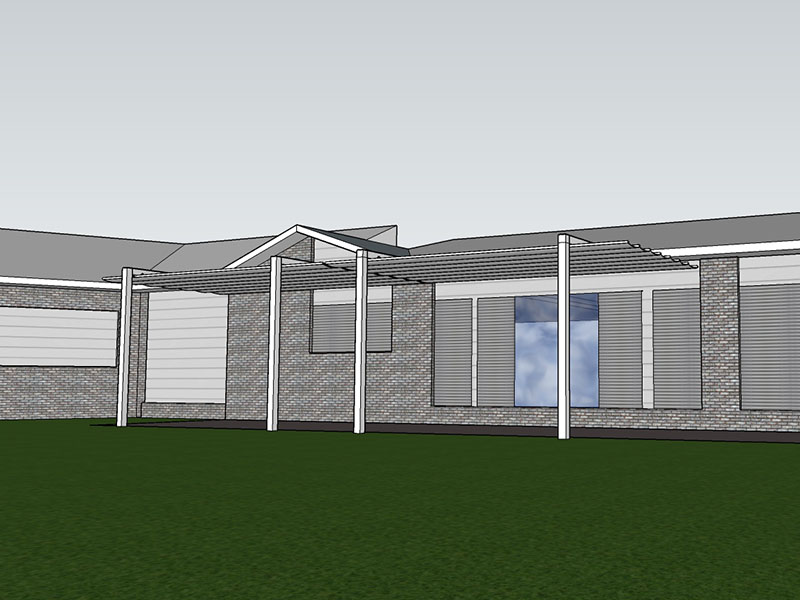 After several design ideas, the final proposal was for two Tracked Sun Sails mounted on a custom timber frame with four rafters and posts. The manually operated sail structures run along tracks which are concealed in the timber rafters. The rope and pulley system ensure an easy operation.
Aalta supplied:
Two Tracked Sun Sails – 1 @ 5820mm wide x 3635mm projection, and 1 @ 5710mm wide x 3740mm projection
Manual dual cord operation
Outlook Mesh Fabric – colour Ash#551
320mm fabric drop when stacked
4 @ 115mm x 115mm timber posts and rafters mounted on concrete pads (painted by client)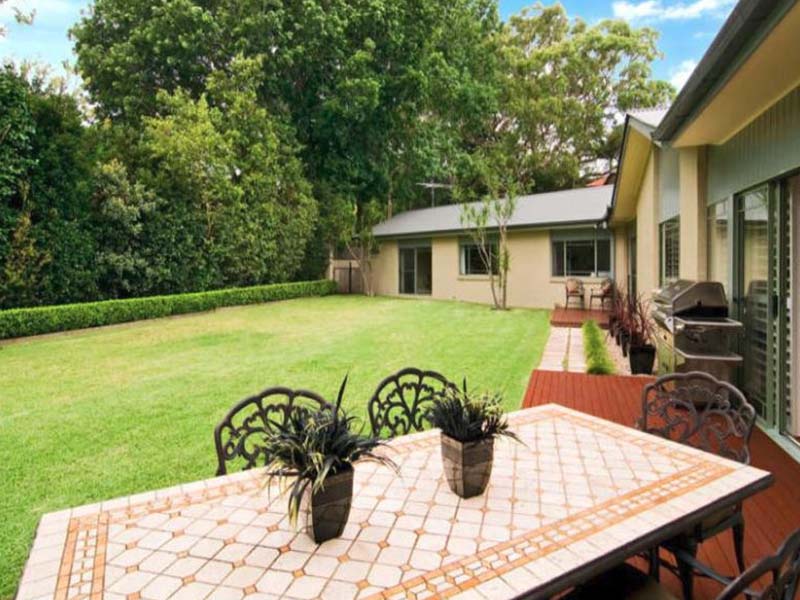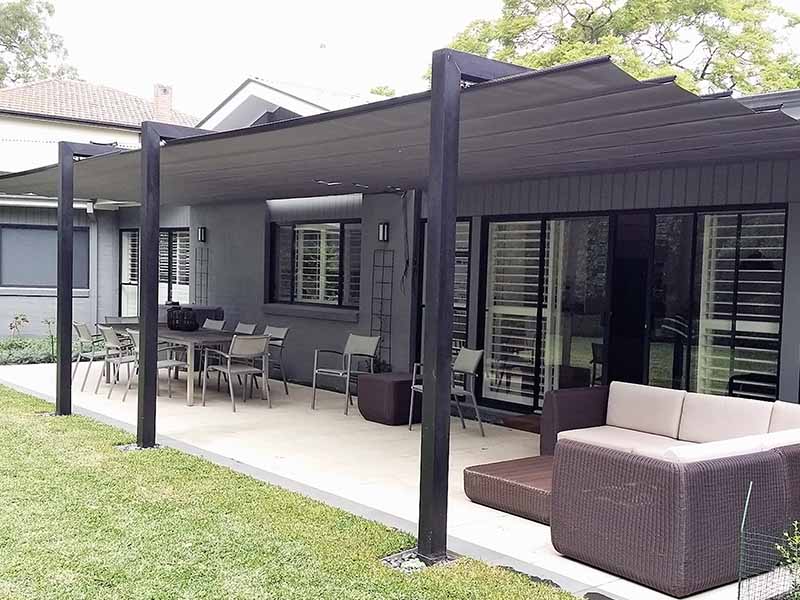 Our client loves her new outdoor area. Furnished with outdoor table, chairs and lounge, her family can now enjoy their garden, whilst relaxing in the shade. When it's no longer required, the shade system is retracted, folding neatly back against the house.
If your outdoor area needs a makeover and you're looking to create a space that can be enjoyed throughout the year, give Aalta a call on 02 8065 4911 or email us info@aalta.com.au.
Out of Office Hours? We will call you back.