How a Retractable Roof enriched this school's community
Not many schools can boast a Creekside deck with picnic tables and chairs, not to mention a café with a barista on site! With the addition of a retractable roof on the deck, the school can now use this space to its full potential!
The Kindergarten to Year 12 Independent School on the Northern Beaches prides itself on its beautiful semi-rural settings and has built outdoor spaces for the whole school community to enjoy.
The 21m x 9.5m deck at the school built beside the natural creek is a great asset to the school, enabling outdoor 'classrooms', community events such as morning teas and a great place for students and staff to enjoy the outdoors.
The school had some permanent umbrellas, which looked great but did not provide sufficient shade or protection from the rain, making it difficult for the community to use it all year round.
Aalta was commissioned to design, build and install a retractable roof over the area. The brief was to make sure the new retractable roof would fit in with the natural landscape, be long lasting and above all enable the school community to use the space for more functions and in different weather conditions.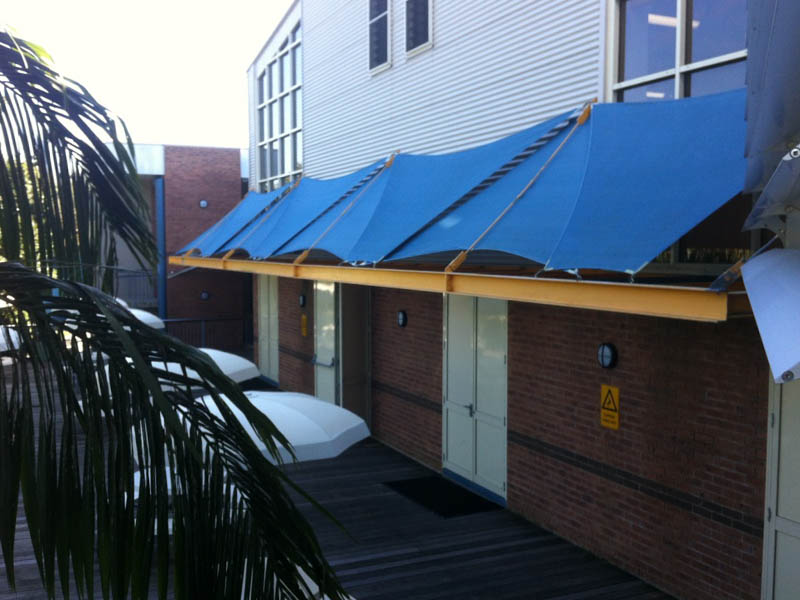 Three Papilio Retractable Roofs were installed – each at 7m and a timber custom made frame ensured that the roof worked with the environmental surrounds. Each roof works independently via a multi-channel remote control, giving the school flexibility in its use.
Additionally, Aalta installed gas heaters to allow the community to enjoy the deck even in the colder months of the year or during evening functions.
The result is a wonderfully functional space that can be used in most weather conditions. The school community enjoys many functions and the senior students often use the deck to work on their assessments and for classroom discussions.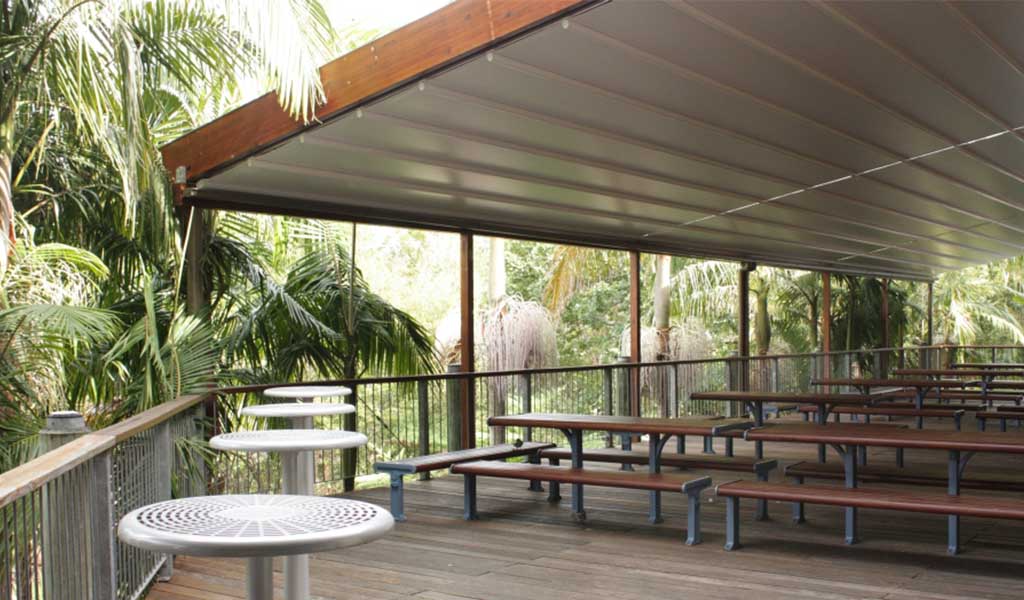 Here's what our clients had to say about the project:
"The addition of our Aalta retractable roof has completely transformed our deck. The versatility and quality of the Aalta system is amazing! It not only looks fantastic, it also allows us to precisely control the balance between sunlight and shade to suit our preference on any given day." Head of Operations
Out of Office Hours? We will call you back.