What is a Straight Drop Awning?
A Straight Drop Awning is a contemporary-style retractable awning that runs vertically down a window, door, or outside a pergola. They are perfect for screening the sun and providing privacy.
Depending on the model, the retractable straight drop awning travels down the window, either by stainless steel cables, guideposts or using a zip system. They can be either manually crank operated or motorised using a tubular motor. For the ultimate in comfort, a sun and wind sensor regulates the awning automatically, depending on the light intensity and the wind speed.
Straight Drop Awnings come in a variety of fabrics, including a solution dyed acrylic, mesh fabric or block out PVC coated polyester fabric. With a wide range of colours and styles, you are sure to find the right fabric to meet your requirements and look great with your home or commercial building décor.
An optional hood is available to protect the mechanisms and fabric, if the awning is not mounted under an eave.
What are the benefits of Straight Drop Awnings?
The awnings provide excellent protection from heat by stopping the sun's rays before they enter the building creating cost-saving passive climate control
They are ideal over windows, glass sliding doors, on the outer edge of pergolas and verandas
Straight Drop Awnings provide privacy from neighbours or passers-by
You can stop the awning anywhere along the guides, depending on where the sun is
There is no need for external structures, alterations, or demolitions to install a straight drop awning
If a mesh fabric is used that is dark in colour, you still have solar protection, but can enjoy your view
Whether motorised or manually operated, they are easy to use
The awnings come with a three-year warranty on all parts and mechanisms
Our Range of Straight Drop Awnings
Wire Guided Straight Drop Awnings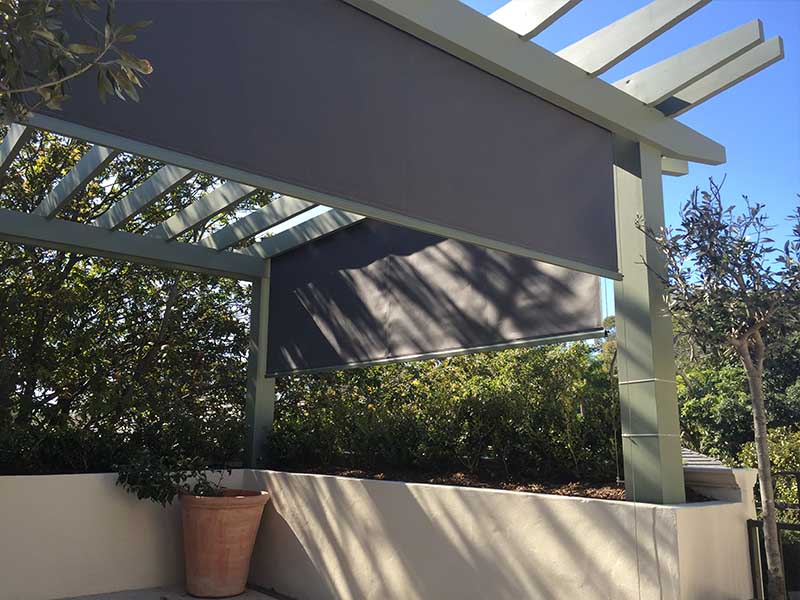 The wire guided Straight Drop Awnings include the Harol SC770 and the Australian designed and made Aberdeen 9100
Both awnings operate along marine grade stainless steel wires which guide the bottom rail as it extends and retracts
Cables are kept tight with tensioned stainless steel internal springs
The SC770 Straight Drop Awning's components are imported from Europe. They are mounted using powder coated, extruded aluminium brackets, and a bottom rail that guides the awning down. The awning comes with an extruded aluminium hood, powder coated from the Dulux range of powder coats to suit your home or commercial building
The Aberdeen 9100 Straight Drop Awning has been designed in Australia, with all components made locally using a heavier weight stainless steel bottom rail and stainless steel roller brackets. They are a robust awning with an industrial look that is ideal for areas which do not require a hood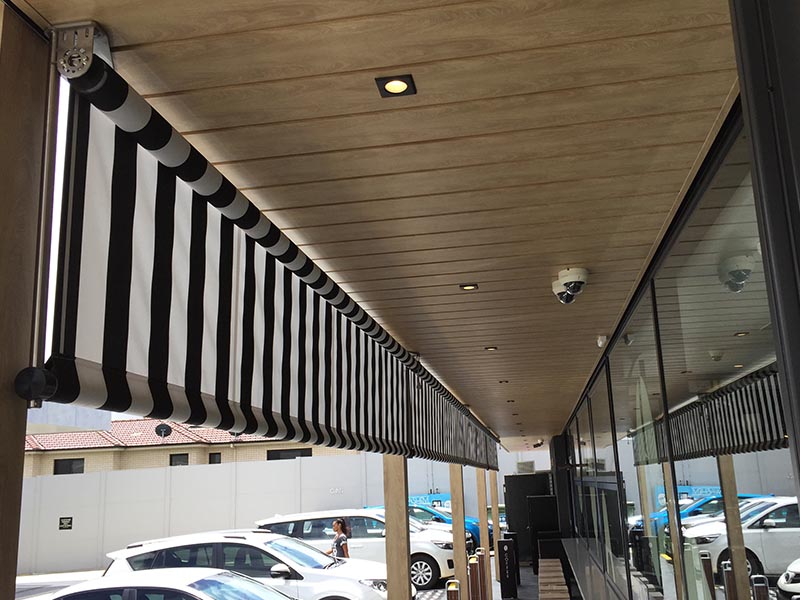 Shop Front Awnings are great for blocking out the sun inside your shop or commercial premises as well as providing excellent signage opportunities. Aalta offers both standard J-Hook awnings and the 9300 Shop Front Awning
The 9300 Shop Front Awnings are stylish and contemporary, extending and retracting along custom-made stainless steel posts; whereas the J-Hook awnings utulise a rope systems, which is not as long-lasting as the 9300's posts
Unlike the J-Hook awnings, the 9300 Shop Front Awning can be stopped anywhere along the posts so you have control over how much light and sun you allow into your shop
The custom-designed brackets are mounted using high quality marine-grade stainless steel
J-Hook shop front awnings are also available if the 9300 Shop Front Awning is not to your needs or budget
Tracked Straight Drop Awnings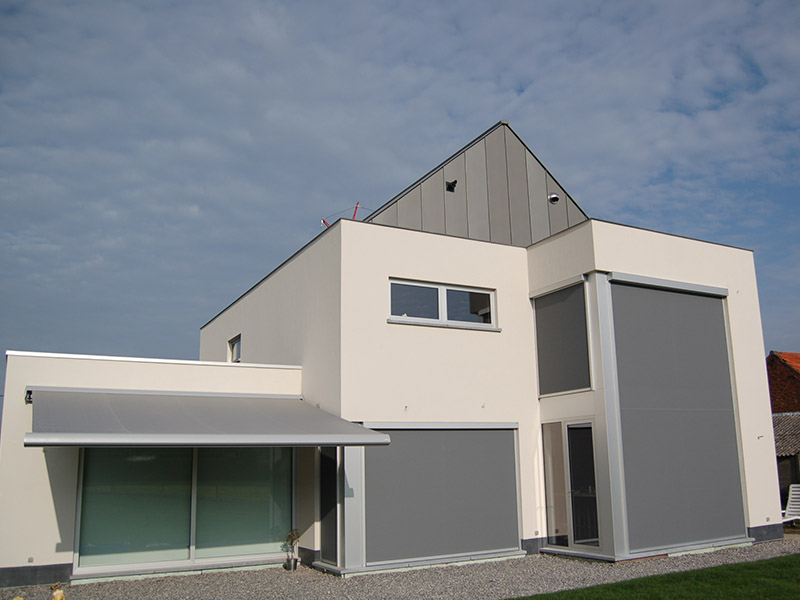 The Tracked Straight Drop Awning uses a zipper tracked system that ensures the fabric remains properly tensioned regardless of where the awning is stopped along the tracks
An enclosed hood protects the roller tube and motor, and when retracted the fabric is completely encased within the hood
The tracked system prevents the fabric from pulling out of the side guide rails
If you're looking for complete block-out, the Tracked Straight Drop Awning is ideal as there is no light coming through on the sides of the fabric as it is enclosed within the zipper
The awning also provides protection from the wind and rain, when it is coming in at an angle so is ideal for use outside your pergola, deck, veranda or patio
Components are made from extruded aluminium and come in a variety of standard colours or can be custom powder coated
Out of Office Hours? We will call you back.