All-weather Protection for Sydney Homes with Aalta's Retractable Roofs
The residents of this beautiful home in Sydney's lower north shore had undergone extensive renovations which included an outdoor alfresco area.
Aalta was contacted by their building designer, Neche from Living Lot to provide an outdoor retractable awning that would give them protection from the sun, wind and rain.
The brief was to create an outdoor area with a retractable roof on a pergola frame that was not only functional but would integrate seamlessly with the home's aesthetic and style.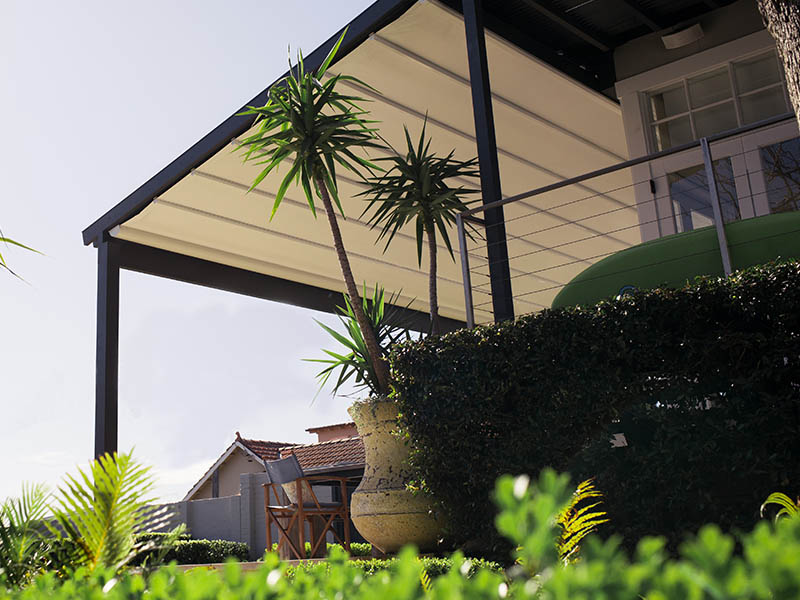 Aalta provided a custom-made Timber Papilio, constructed from three H3 treated timber posts and a front beam, which were cut to size and painted then assembled on site by Aalta's installation team.
Retractable roofs are far more durable than standard awnings. Extending and retracting along a wheeled system inside a runner, they are essentially weather resistant and act as an extension to a premises; allowing people to enjoy their outdoor space in most weather conditions.
The PVC coated polyester fabric is rain and sun resistant, blocking out 98% of ultraviolet rays, making it a perfect product to give homeowners some mitigation from the harsh Australian sun during the warmer months. In the winter, the awnings can be retracted with the touch of a button to allow the sun to warm the deck.
A gutter is integrated with the front edge of the roof and collects and directs water into a storm water down pipe system. When the roof is retracted the front gutter moves back with the roof so as not to impede the visual aesthetic of the pergola.
As the back of the house faces west, in addition to the Retractable Roof, Aalta supplied a Straight Drop Awning attached to the retractable roof to intercept the sun's heat and glare in the late afternoon. The mesh fabric provides 95% UV protection but, as the clients chose a dark colour, they are still able to maintain their view out to their stunning garden. The Straight Drop Awning is motorised and travels along stainless-steel wires, retracting neatly into a head box to hide the roller and motor.
The Papilio retractable roof system is just one of Aalta's retractable roof systems. Feel free to view the full range here | https://aalta.com.au/retractable-roofs-sydney/#papilio
For more information on Straight Drop Awning visit https://aalta.com.au/straight-drop-awnings/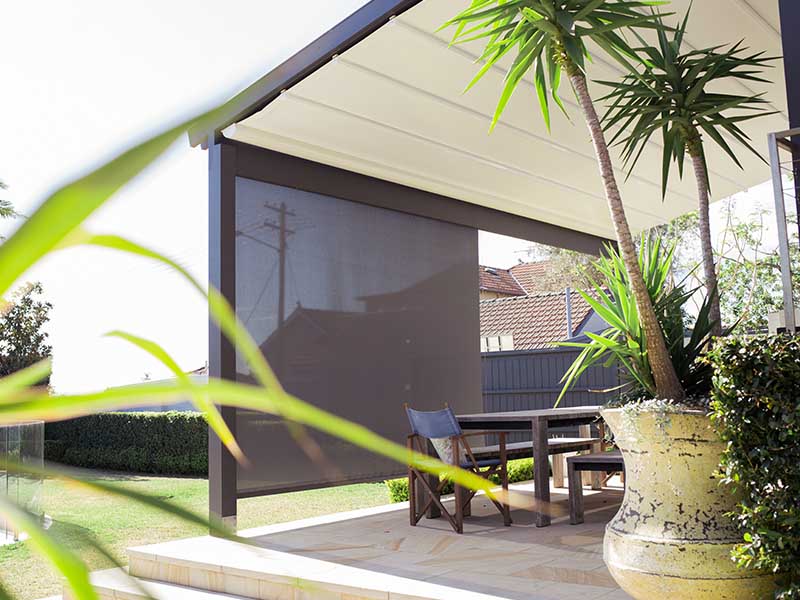 If you'd like to transform your outdoor area with a retractable roof, give us a call or leave a call back request via our website. We'd love to hear from you!
Out of Office Hours? We will call you back.