HOW TO CARE FOR YOUR AWNING
Much like the carpet and furnishings you have inside your home, awnings require some TLC every now and then to keep them looking good as new
At Aalta, we provide and install awnings made from the highest quality fabric,  which have been treated to reduce the build-up of dirt, mould and mildew
However, stains and markings from leaves, bird droppings, and dirt, are an inevitable part of the great outdoors and if your awning has been left exposed to these over a period of time, there will be fabric staining and degradation. The best way to minimise this is to make sure your awning is cared for appropriately
If you have recently had an awning installed and need some guidance on how to keep it looking pristine, then read on to find out more

FRAMES AND HARDWARE
Clean the frame with warm water and a light detergent instead of aggressive substances, which may affect the coatings and protective layers

A soft brush, sponge or mop can be used to release dirt and other solid particles – be careful not to use abrasive cleaning cloths
BASIC FABRIC CARE:
No powered, high pressure washes to be used for cleaning fabric

Do not apply detergents, cleaning fluids or insecticides. Bleach products should not be used. Strictly use a mild soap solution and water only for cleaning

Keep petrol, oil, solvents, kerosene and other similar fluids away from the fabric

Do not allow bird droppings, earth, sand, or vegetable matter to remain in contact with the fabric

Water based stains should be treated first by rinsing with cold water. If this is not sufficient, the fabric may be washed with a mild solution of soap in lukewarm water and rinsed thoroughly

We recommend gentle brushing with a soft brush or sponge as harsh scrubbing can damage the teflon coating

It is important that your awning or blind is let down to dry after wet weather and should not be rolled up or stowed away when wet

Cleaning intervals vary depending on environmental conditions – as a rule of thumb once per year should be sufficient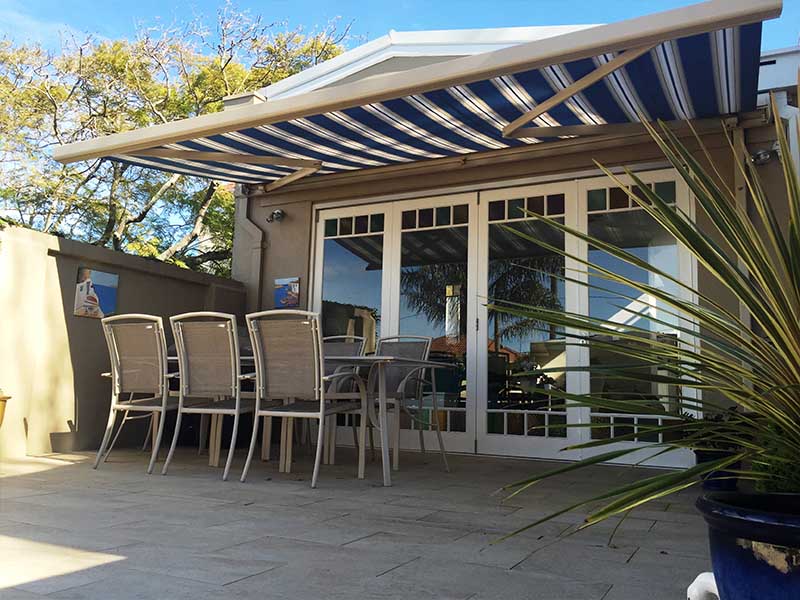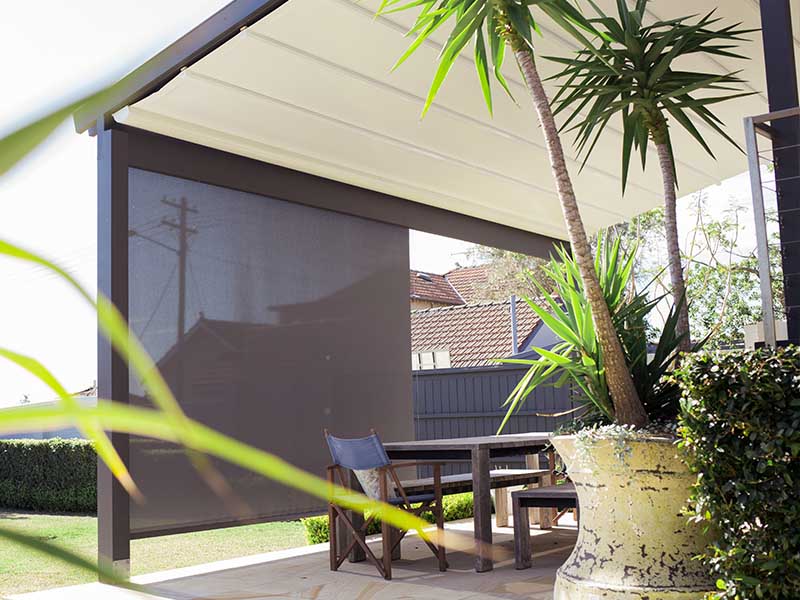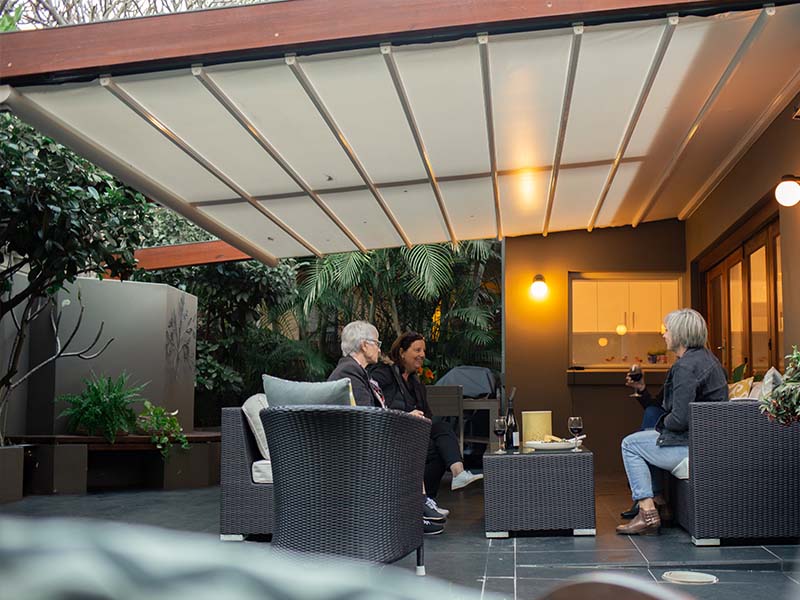 Three Main Types of Fabrics and How to Clean Them...
1. Acrylic fabrics (used for straight drop awnings, Shaderunners ™, patio awnings, drop ar

m awnings & folding arm awnings)
Keep the fabric clean by hosing regularly to remove dust, bird droppings and other solid particles

Clean throughout with non-abrasive mild detergents

Rinse immediately with clean water and dry thoroughly
2.

Mesh fabrics (used for straight drops, Shaderunners ™, patio awnings, drop arm awnings)
Keep the fabric clean by brushing regularly both on the top and underside with a soft bristled brush and by hosing occasionally with clear, cold water
3. PVC fabrics (used for retractable roofs, Shore fixed roofs, Shaderunners ™, shade sails)
Release the surface of the fabric from coarse dirt and foliage (see above instructions)

Rinse with clear water

Using a diluted mild detergent (such as washing-up liquid), gently clean the pvc fabric. You may use a micro-fibre or soft mop to apply the solution

Leave for approximately 10 minutes then rinse with clear water

Allow to dry before retracting the awning (if applicable) – do not use hot air dryers as this may lead to changes in the colour of the fabric

For stubborn stains, repeat the process
Aalta have been in the industry for over 40 years and have provided Australian resident's, home owners and business owners with exceptional service and a finished product they loved. We take every job seriously as we are a family run business and know what it's like to want a perfectly finished home project or business venture done properly.
Out of Office Hours? We will call you back.