Shaderunner® and Straight Drop Awning for maximum sun protection
If you live or have visited Australia in Summer, you will know just how hot it can get. Unlike the European sun, our Australian sun shows no mercy and can become overwhelmingly hot very quickly. Consequently, more Australian are thinking about how to cool their homes in these times of heat.
When the sun is bearing down on the tarmac roads of Sydney heating them to blistering temperatures and the daisies are folded in half due to excessive transpiration; shade can be a refuge. Once established, shade is an environmentally stable option of heat relief.
Aalta Australia is a family run business operating out of the Northern Beaches of Sydney. Its motive is to provide Sydney's people the best shade solution to suit their respective context and environments. We understand that everybody's needs are different, and we work with the individual clients to help achieve their vision. Whether it be in helping an Australian family create an outdoor space that can be used to entertain and dine under, or simply to install a shade system over a western facing window to reduce the heat coming into the house.
The video above showcases a lovely Sydney household located in Sydney's inner-west. The home is lucky enough to have a living space that backs onto a Northern and Eastern balcony area. The client's wish was to create a shade option to take the edge off the heat in the warmer months whilst being able to enjoy the direct sun when desired. After looking at the space, we recommended two of our trusty shade options: a Shaderunner® and a straight drop awning (Aberdeen 9100). The client was pleased with the suggestions, and we went ahead to supply and install the two systems. The result is a back deck that is functional yet stylish. The dark coloured mesh fabric used allows our clients to experience the reduction in heat and yet be able to retain their view out to the yard.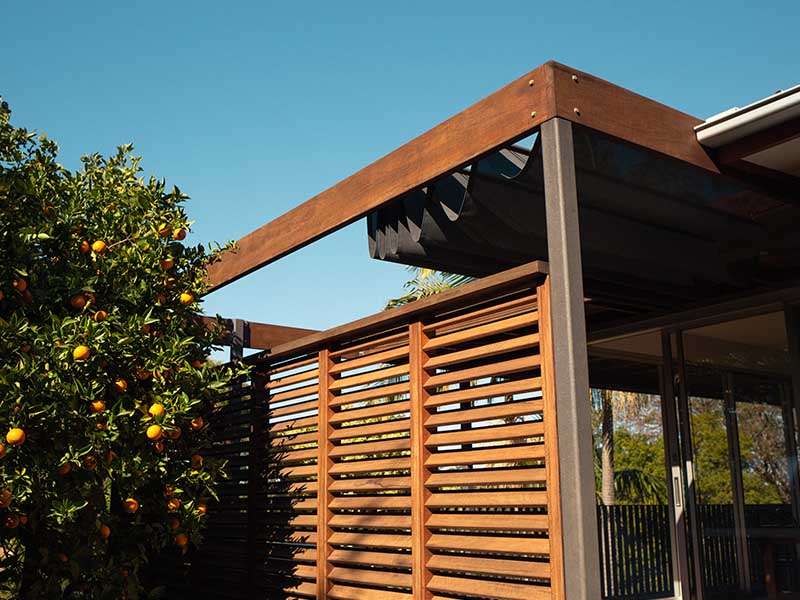 THE SHADERUNNER® is the first awning system to be featured in the video. The Shaderunner® is a cost-effective answer to provide our clientele with shade. It is a versatile product that can be fitted to existing structures such as pergolas or installed onto posts making it easy to integrate into most outdoor environments. Its operation can either be motorised, but most commonly is installed with manual operation (as featured in the video).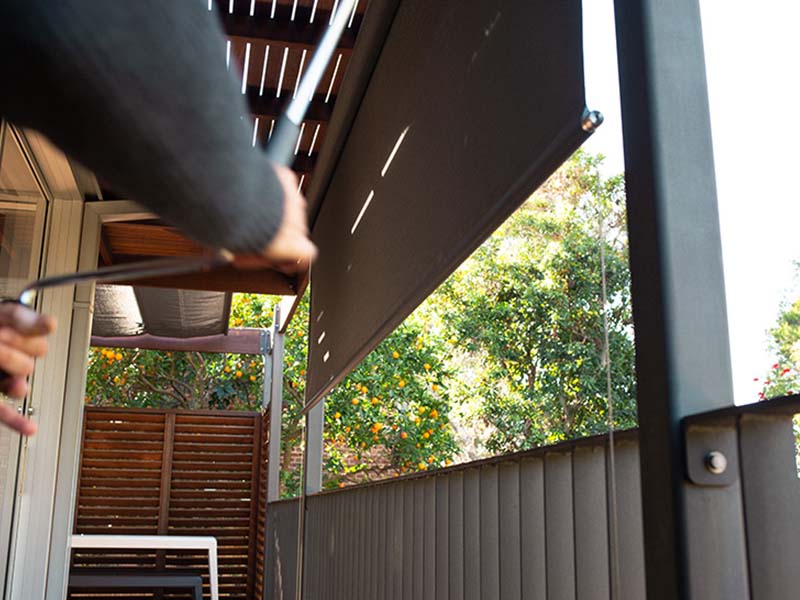 THE STRAIGHT DROP AWNING is a shade solution for vertical spaces. Like the Shaderunner, the straight drop awning can be operated both manually and electronically depending on the client's needs and budget. We use stainless steel brackets, guide wire and bottom rail to ensure the highest quality components for maximum longevity. The bottom rail is heavily weighted to keep the fabric tensioned and stable on the guidewires. As with most of our products, our clients can choose the type and colour of fabric as well as the level of UV protection it provides when blocking the sun's rays.
Aalta Australia is a company that is committed to helping you find the best possible shade and or weather system for your context and environment. So please get in contact with us and let's start the conversation as to how we can help you.
Out of Office Hours? We will call you back.