Retractable roof for beautiful beachside cottage
Ah, Avalon.
What a magnificent and magical place. With its warm sandy beaches and its cute and lively strip of shops. Avalon's pristine waves pull surfers to the breaks from afar. Something in the soil makes the trees grow tall and lush.
With such an abundance of beautiful nature, why wouldn't you want to extend your outdoor living space if you lived here?
We recently had the pleasure of helping our friendly clients from North Avalon extend their outdoor living space. The previous homeowners had installed a folding arm awning, which given the extreme weather conditions of their location, did not stand the test of time and unfortunately was destroyed in a storm.
This classic beachside cottage boasts an incredible view but has limited living space inside. With a beautiful timber deck, the vision was to create an outdoor space that was enjoyable to entertain and relax in whilst maintaining their expansive view towards the northern beaches' coastline. Being able to enjoy this incredible area with the comfort of shade from the western sun, or to be protected during heavy rains was of great importance to our clients.
The Aalta team designed and installed a retractable roof using the existing northern wall to mount one side of the Liberty Retractable Roof onto and a custom timber rafter and post on the southern end to support the Roof. The retractable roof measures 5.38m wide 4.250m projection, and with a retractable gutter, there is little structure left overhead when the roof is retracted. This enables our clients to open up the sky to their little slice of paradise as they enjoy the warmth of the winter sun or a starry summer evening.
Facing south, the deck is sun drenched during the afternoon, making it very uncomfortable when facing west.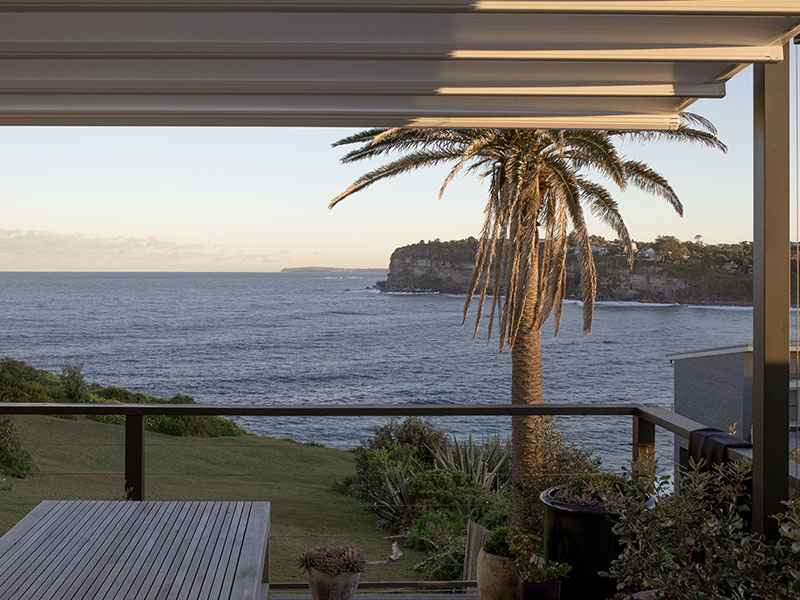 A simple solution was to install a straight drop awning, manually operated in a mesh fabric, which allows our clients to still see their beautiful view through the awning without squinting and remain cool in the shade of the awning.
The space is now more dynamic and functional as it adapts to suit or avoid different weather conditions. If the sun is setting the retractable roof can retract. If it rains, the retractable roof can travel out; making the area dry and sheltered. Retractable Roofs are also able to withstand winds of up to 100km/h, which is of significance in this windy beach front house.
Our clients make the most of their magnificent view - because why wouldn't you?
Why have a cover over you if there is a starry night sky and you have a brazier roaring away? Why not listen to the rain on your roof when you're outside in a storm? These moments are moments that matter.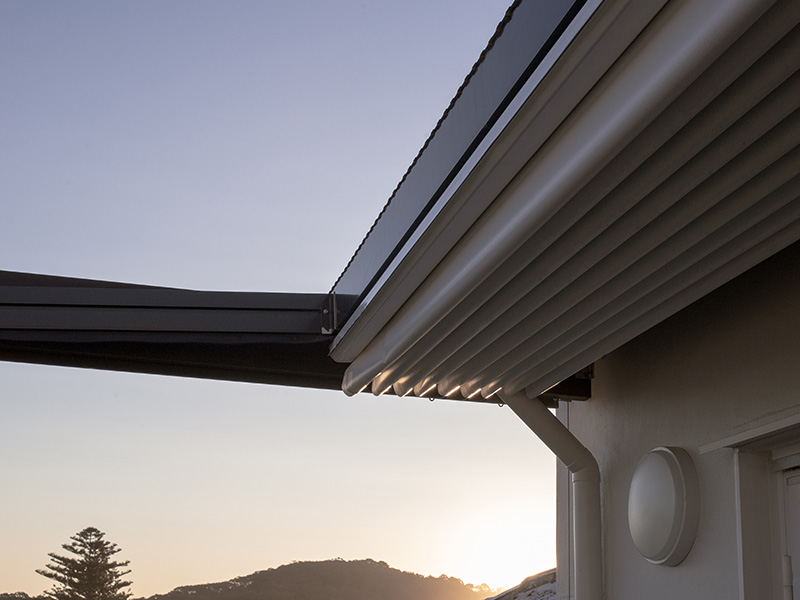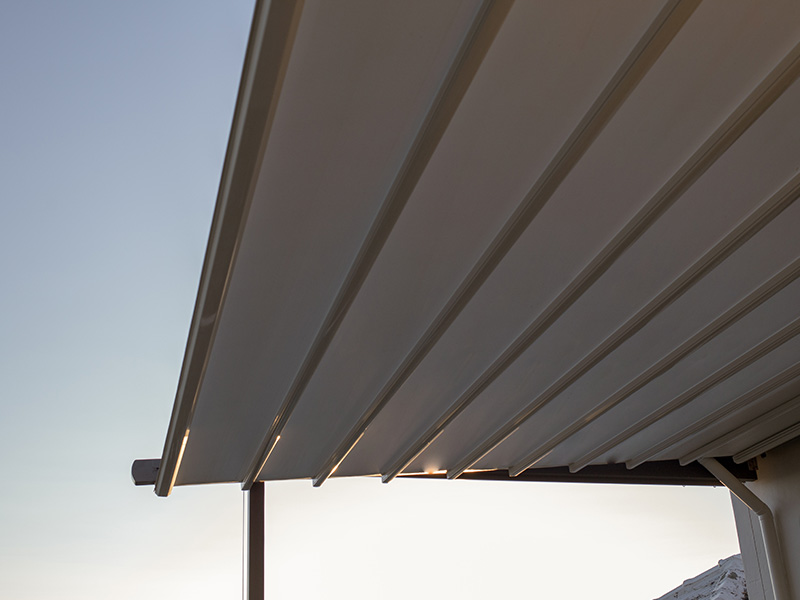 If you'd like to hear more about retractable roofs or how we can help create a dynamic living space for you, feel free to message us here.
Out of Office Hours? We will call you back.