Amazing Retractable Shade Solution for Local School
We all understand the importance of shade. Whether we are at the beach, in the garden or in the case of our children, at school and playing outside, the harsh UV rays of the Australian sun are extremely harmful and dangerous.
When Aalta was approached by St Ursula's School for girls in Kingsgrove, Sydney to supply a shade structure over a play area, the Shaderunner® was the obvious choice. Running along stainless-steel cables, Shaderunners® do not require heavy overhead structures and can span long distances, making them ideal for covering large areas such as school playgrounds, swimming pools and open public spaces. When extended they not only provide shade but reduce the temperatures beneath the shade sails. Shaderunners® are retractable and are operated either manually or by a tubular motor. This gives you the option of having open skies when the sun is low and no longer overhead, allowing you total control of the environment.
For this project, Aalta proposed three Shaderunners®, each at 6m wide and at various projections to follow the contour of the outdoor area. Altogether, the Shaderunners® cover an area of over 180 meters square, providing the school students a large, shaded area to use for play and outdoor learning.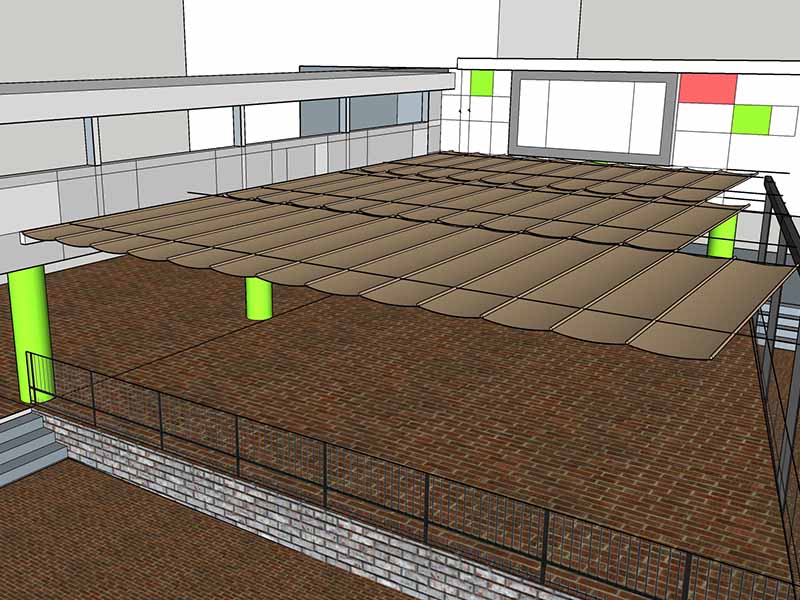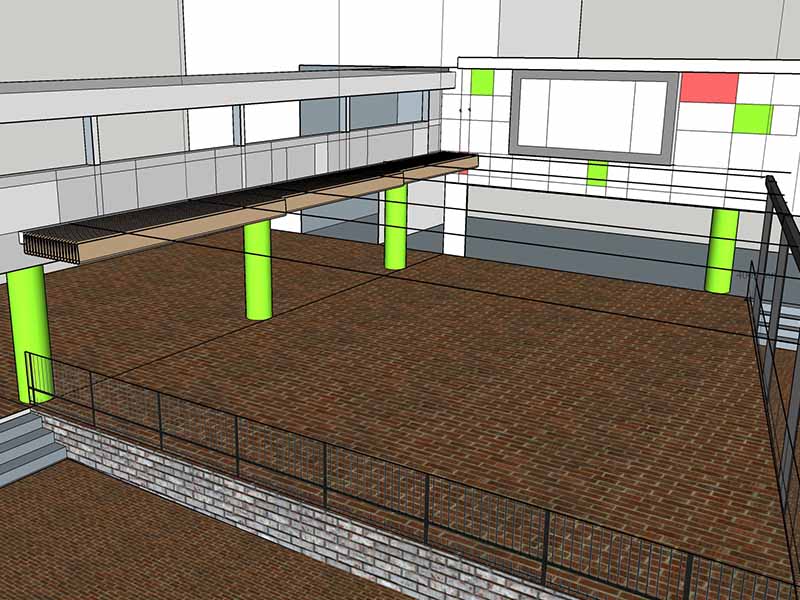 The Shaderunners® span between a steel beam mounted onto an existing structure on the eastern side of the courtyard and steel posts that were anchored into concrete pads on the western side of the courtyard. All the steel used in the project was etch primed and then finished in Dulux Weathershield Monument paint.
Quality is always ensured when Aalta delivers shade solution. The pulleys' turn buckles and wires are all marine grade stainless-steel and the fabric is a durable polyester mesh, which provides 95% UV protection and is light weight.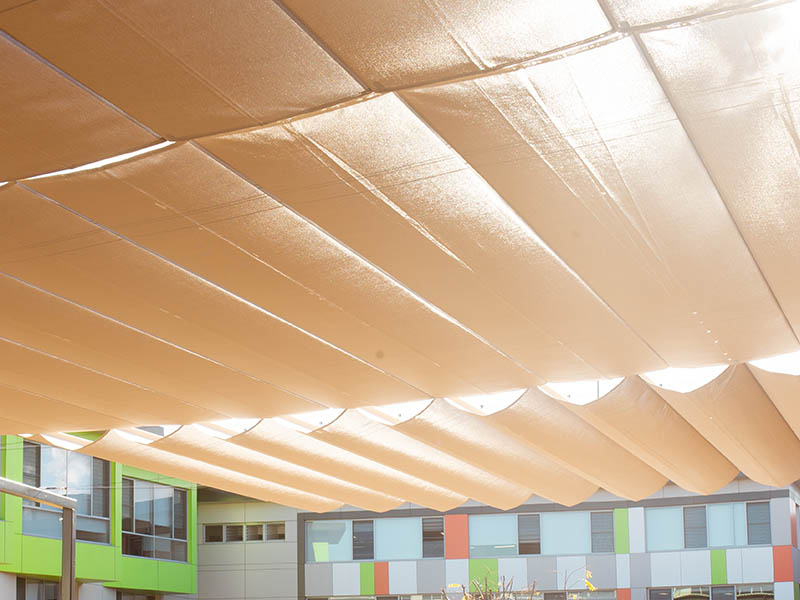 As a detail the teamed installed stainless-steel tensioned wires onto the vertical posts for plants to grow along.
The outcome is a wonderful retractable canopy that provides shade when the sun is overhead and retracts to allow fresh air and open skies early or later in the day. The students at this Western Sydney school can now play safely outside without the worry of overheating and or getting burnt.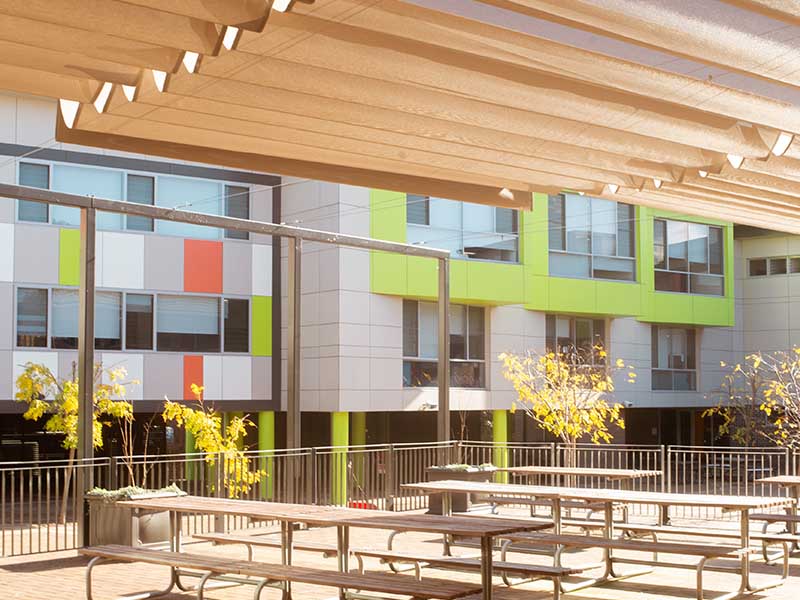 We were excited about designing and installing a job of this scale and our clients are extremely happy with the outcome.
If you're looking to shade your outdoor area, whether it is to cover a swimming pool, deck, school playground, or commercial space, why not consider a Shaderunner® and contact us for a quote.
Out of Office Hours? We will call you back.