AWNINGS CHATSWOOD
CUSTOM-MADE, QUALITY RETRACTABLE AWNINGS, RETRACTABLE ROOFS,
BLINDS AND SHADE SYSTEMS FOR YOUR SHADE SOLUTIONS IN CHATSWOOD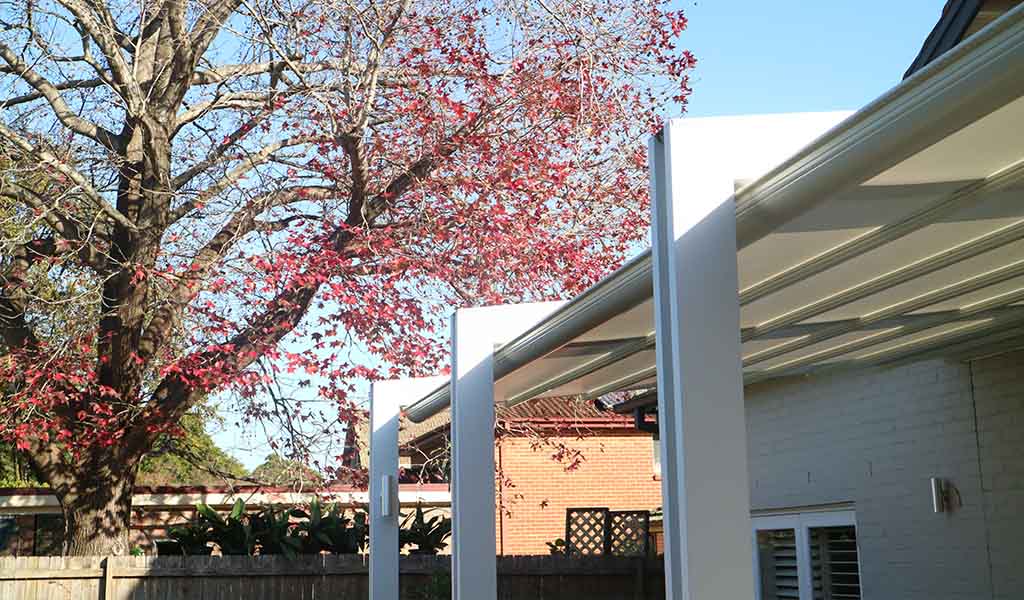 ENRICH YOUR LIVING SPACE WITH CUSTOM-MADE AWNINGS IN CHATSWOOD
Chatswood is a busy, bussling suburb on Sydney's north shore. Boasting beautiful homes, grand apartments and an extensive retail centre including a wide selection of cafés, restaurants and food outlets.
Whether you're at home kicking back and relaxing on your back deck, or enjoying a delicious feast in one of Chatswood's many alfresco restaurants, a retractable awning or shade system will keep you cool in summer and warmer in winter!
Bring your outdoor environment to life with one of Aalta's tailor-made awnings and shade systems in your Chatswood home or commercial space. Whether you're looking to entertain friends and family, create an outdoor dining area for your clients – we guarantee you'll find the right product to protect your home or commercial area from the harsh sun, wind or rain.
Explore our range
Be protected from the elements with Aalta's range of indoor and outdoor quality retractable awnings, blinds and shade sails.
Features
Motorised Options With Remote Control Access – With the touch of a button, your awning or shade sail instantly retracts. You don't need to do any manual winding before getting comfortable.
Smart Automation – Our smart sensors make enjoying your living space effortless. The sun sensor immediately detects rising temperature and retracts before your area becomes too hot. While the wind sensor retracts back, before high wind speeds can damage your awning or shade sail.
High Rated UV Material – The PVC and Acrylic fabrics blocks 100 percent of harmful UV rays and the mesh up to 95 percent. Not only do you enjoy improved insulation and reduced glare – the materials are even flame retardant.
Warranty – Each installation comes with an Aalta Australia warranty. So your financial investment is safe regardless of unexpected damage.
YOUR CONSULTATION SERVICE
Our consultants help you plan and design your indoor or outdoor weather protection systmes in Chatswood. We provide tailor-made designs to meet your exact lifestyle needs. Whether you want more sunlight in winter, somewhere to relax or entertain guests, protected from the sun and rain, we will work towards meeting your requirements within your budget.
If you'd like to see a mock-up of your final installation, we can provide you with computer aided drawings. Additional charges may apply.
REQUEST YOUR FREE QUOTE AND CONSULTATION
Aalta Australia has over 40 years of experience in designing and installing beautiful custom-made retractabel awnings and shade systems. Make the transformation for your home or commercial property today!
Request your FREE quote and consultation by contacting (02) 8065 4911. We'll be happy to answer any questions you have about awnings in Chatswood.
Out of Office Hours? We will call you back.