5 Key Factors When Designing Your Outdoor Space
Whether you are building a new outdoor area or looking to vamp up your existing space, it's important to create an area that is functional and looks great too!
So, whether that means a warm, cosy courtyard with lots of colour, comfy lounges, and cushions or a modern, monochrome, minimalist patio with mood lighting, the following 5 points will help you in your quest to create that perfect outdoor living space.
Here are five things to consider when setting out to design your outdoor area.
The Environment
Are there any natural surrounding elements to your area that you would like to accentuate or keep?
For example, you might have a beautiful view or outlook, so it would be important not to block that out with screens or bushes. Or there may be an existing garden feature, such as a bird bath, fountain or a beautiful established tree that is a focal point of the outdoor area. Orientating your space so that you can see the feature from your outdoor area would bring the feature to life.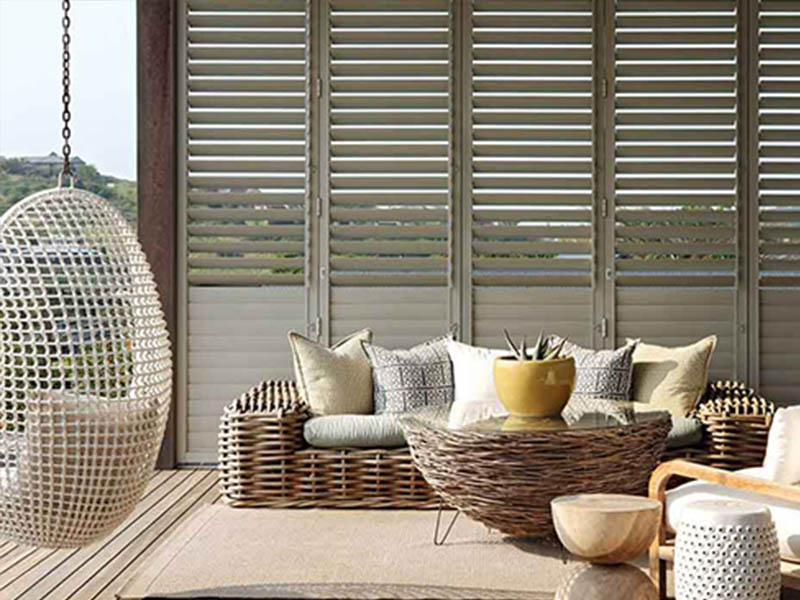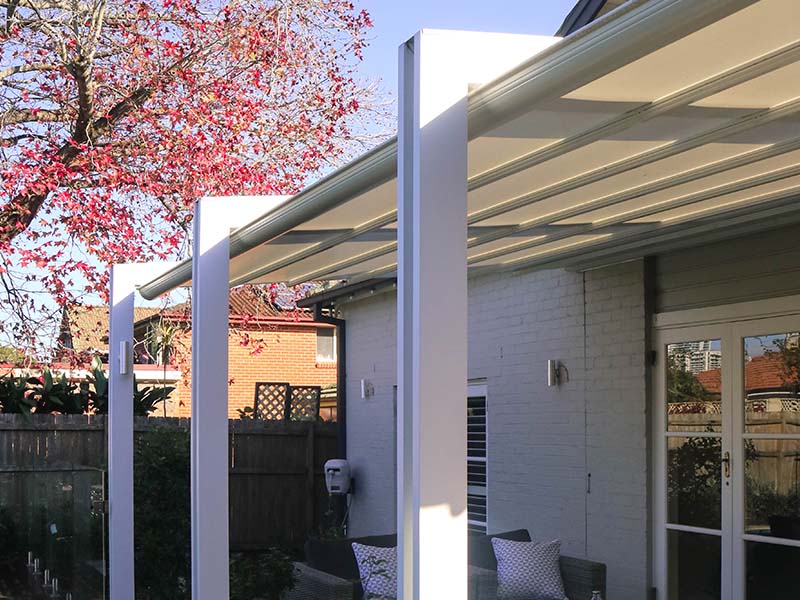 What are the natural surrounding elements that need to be blocked out?
You may live on a noisy street and need to block out the sound of traffic or passers-by. An alfresco area with side glass guillotine windows would go a long way in reducing the sound of cars. Even a fountain gurgling away would detract from the constant noise. Perhaps you have an unattractive fence or neighbouring house? Laser cut screens, timber screens, aluminium louvres or straight drop awnings would be effective in creating a barrier between your outdoor area and the unwanted view. And there are always growies that can be planted along a trellis or screen.
What is the aspect of your outdoor area?
This is an especially important factor in determining which way you will orientate the space.
A northern aspect would mean you have plenty of sunshine and would possibly want to minimise too much heat.
A southern aspect would make your outdoor area darker and colder. Rather than closing in the area you will want to maintain maximum light or sun when it is overhead.
For those who have an easterly aspect, a sun rise is always spectacular, but when the sun rises at eye level, it can be very harsh and difficult to enjoy the outdoors.
Similarly, a western aspect can get very hot in the afternoon until it puts on a show of pinks, reds and lavender as it sets.
Retractable awnings and roofs, give you protection from the sun in the heat of the day and can be retracted to give you the coolness of the evening. Straight drop and drop arm retractable awnings are perfect for cutting out the low rising or setting sun onto your outdoor area, keeping the area outside and inside your home cool when required.
The Space
How do you want to use your outdoor space?
Understanding your family or household dynamics is a key factor in designing your outdoor area. A growing family would need an outdoor space for the children to play, a share home would probably want the space for lounging around and parties, and a mature household may want to use the space to relax, read and host lunches or dinner parties. All of these scenarios and many more, require different aspects of the outdoor area to work.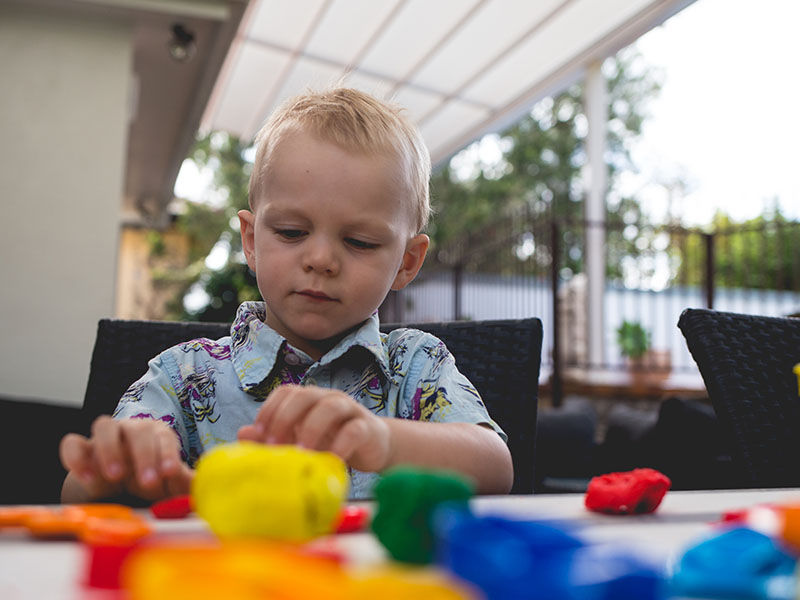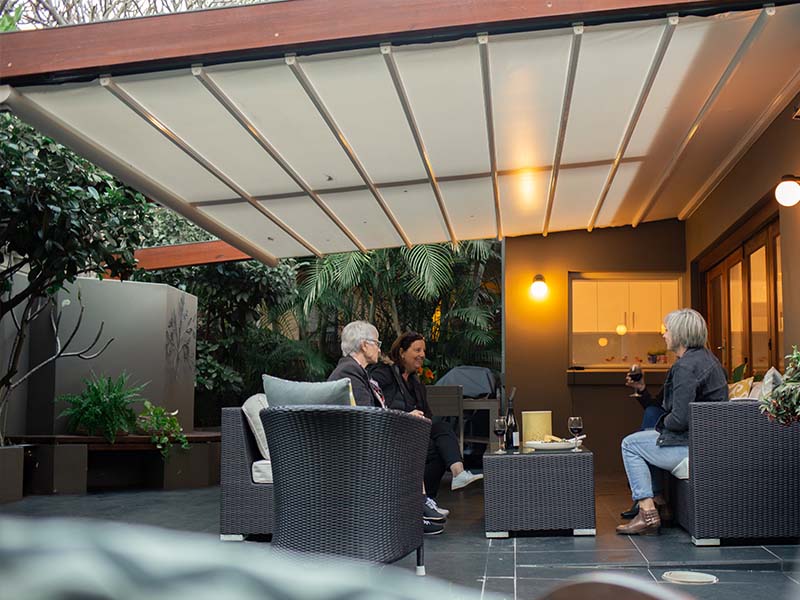 Is there poorly utilised space?
There may be an old lean-to in your courtyard that has been filled with unwanted items. Why not remove it and add more living space by extending your deck or paved area, or turn it into a garden bed for veggies or herbs? Perhaps there is an awkward L-shape, and one end doesn't get used as it's too hot. A retractable awning might just do the trick and you can create a lounge area protected from the heat of the summer, or bask in the winter sun?
Are there items restricting thorough-fair and flow of an area?
If so, can you move these items away to better use the space? The dining table may be better suited away from the entrance to your home, even if it means carrying plates and meals a few steps further. Pot plants can sometimes grow larger than their intended size. Consider repotting them and moving them away from the area or maybe giving them a good prune. There are great garden centres that sell beautiful pots at reasonable prices. Check out the Balcony Garden for some inspiration.
How much of your outdoor area do you want to use? If you have a small deck or courtyard, you may want to utilise the entire space for alfresco dining and perhaps lounging. If you have a large yard, you probably wouldn't need to use the whole area for these purposes and could integrate a beautiful garden, perhaps a veggie patch or an area for a fire pit? Having different areas for different purposes makes for an interesting and enjoyable outdoor area.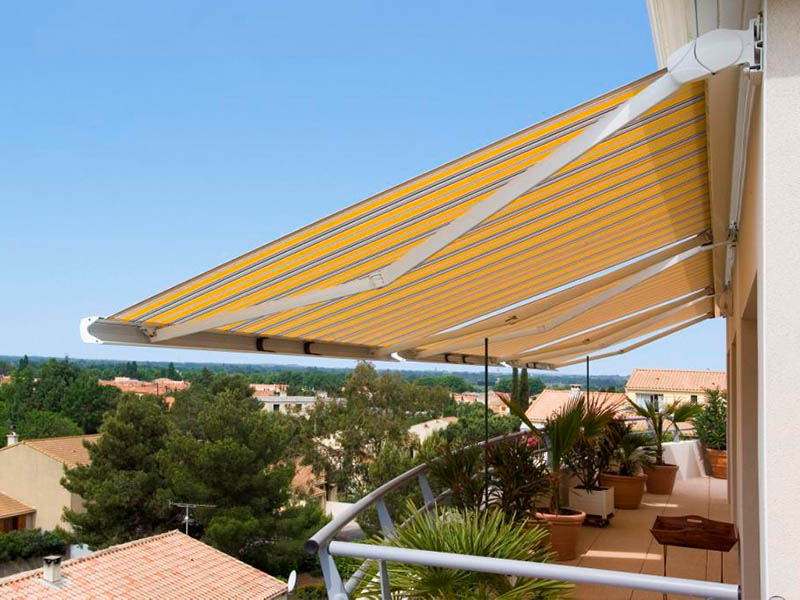 The Items
What items do you need to lose?
We so easily collect furniture and fittings in an area that sometimes serve no purpose. Be pragmatic about what works in the area and what doesn't and lose the items that are no longer necessary. There are great platforms such as Facebook Marketplace or Buy Sell Swap for selling or giving away unwanted furniture.
Is your outdoor furniture too big for the space?
Big is not always better! Some may tend towards bigger outdoor tables, for example, so they can accommodate a large dinner party. This may happen only once or twice per year. A smaller table that extends might be a better option. Outdoor lounges can be quite bulky and are great for comfort but may not fit into your small space without create obstacles in the area. Go for a more slimline look so that the space doesn't look cluttered and small.
What items should you keep?
Do you have a piece of art or a sculpture that could be highlighted in your outdoor area? Or some pot plants? They may just need a bit of cleaning up to make the area look fresh and hospitable. If your outdoor furniture is just the right size for your space but looking tired, consider refurbishing it. Perhaps a new coat of stain for your timber table, or some new cushions for the chairs might be just the trick to give them a new lease of life, without having to replace them.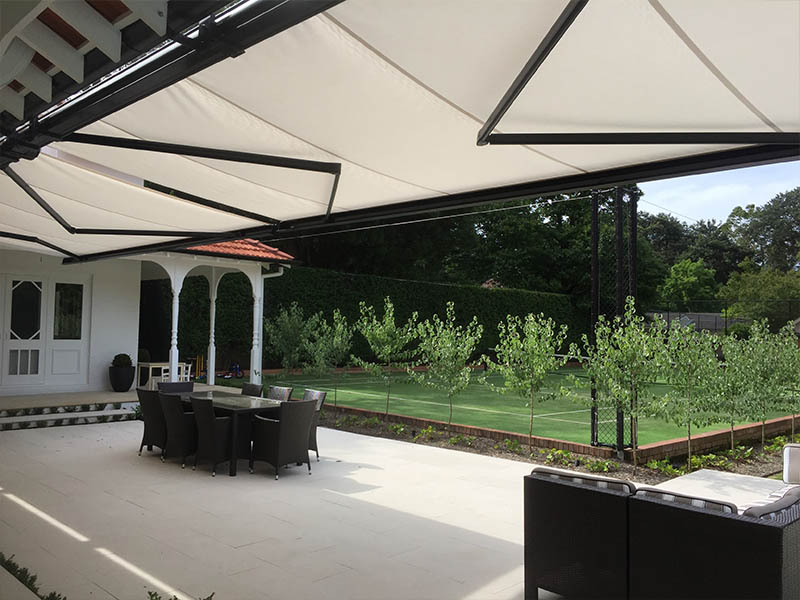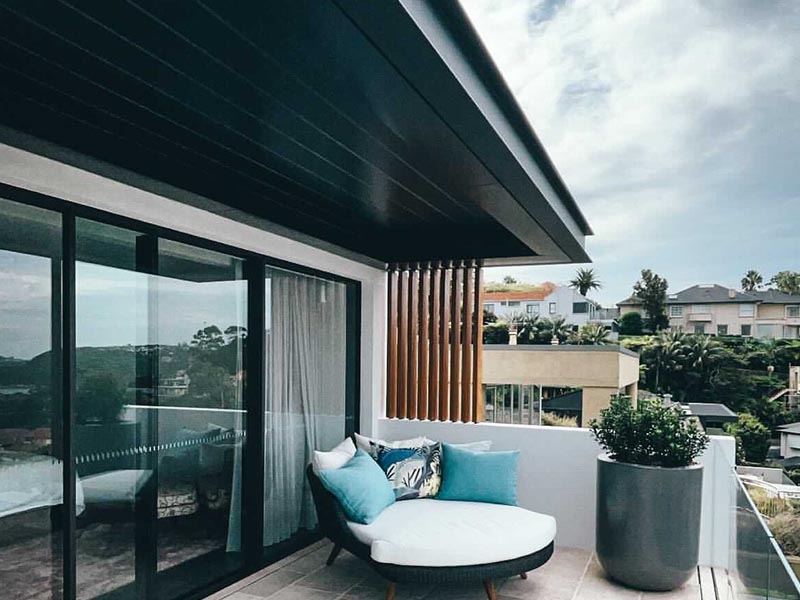 The Weather
What if it's too hot or raining?
If you are planning to use your balcony, deck, or yard as an outdoor living area, it is vitally important to consider the effects of the weather. You may be happy to be outside only when the weather is good, so a simple shade structure would suit. See here for more information on protecting your family from the harsh Australian sun.
You might prefer to create a space that is usable in rain, wind, or sun. Then a more substantial shade system is required.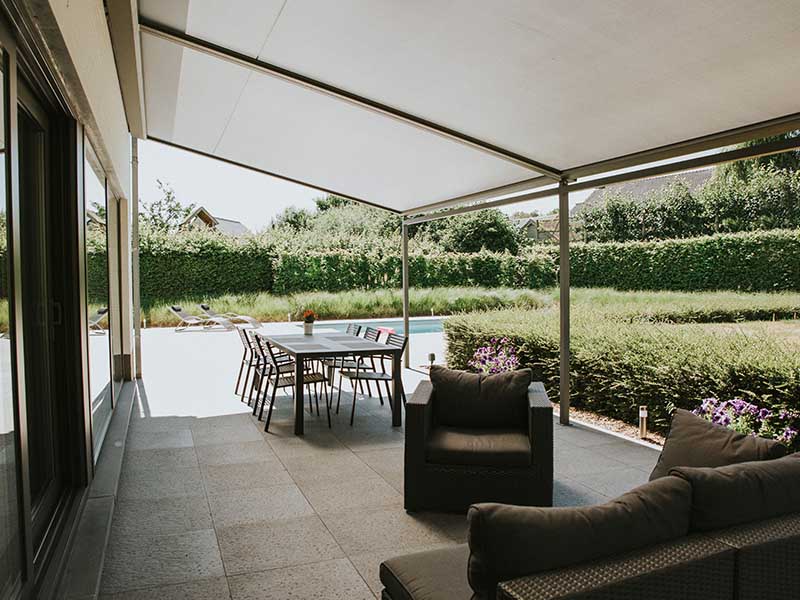 What is the best solution for weather protection?
As we all know, the Australian sun is extremely harsh and aside of the discomfort of the heat, can cause skin cancer. Outdoor, retractable awnings provide shade from the sun and can be retracted in the evening so you can enjoy a starry night sky! Other types of awnings can give you protection from heavy rains, such as retractable roofs and retractable louvre roofs.
There are several different types of retractable awnings, that can be either manually operated or motorised to suit the needs and budget of most outdoor areas. Retractable shade systems are custom made and come in a variety of powder coat and fabric colours. They can integrate beautifully with your home with some being so discreet you don't see them until they are extended – for example Patio Awnings or Folding Arm Awnings retract neatly into a headbox when not required.
Other types can be part of the design of your alfresco area and are mounted on pergola frames to the design and aesthetic of your home. See retractable roofs, Shaderunners and Louvre Roofs for inspiration on these.
The Zhoosh Factory
Treat your outdoor area with a bit of zhoosh! This will help make it part of your home – blurring the distinction from inside to outside. There are so many fun things you can do to make that outside area comfortable and cosy.
How can you make the area comfortable?
Soft furnishings are a wonderful way to add colour and comfort to your lounge. When selecting cushions, make sure you choose ones that use an outdoor fabric for longevity as the fabrics have UV protection. Outdoor rugs are now popular and give a snugness to the area. Throws can be a great way to add colour and keep the chill away if sitting outside in the evening. Outdoor curtains are also a lovely way to create a warm ambience outside, they also provide a bit of sun and rain protection too!
Is the area too stark or dull?
There are so many beautiful pots available and plants that are easy to look after that will really enhance and bring nature into your outdoor area. Even if you don't have a "green thumb", some potted succulents look great on a deck or balcony – not only do they soften the area and add colour, they're also hard to kill!
What is the lighting like?
Lighting can make or break a room. Too bright and you feel like you're under interrogation. Too dim and you can't see the food you're eating! There are a number of ways to tackle the lighting in your outdoor area.
Is the lighting too bright in the evenings? You could put dimmers on your lights or maybe reconfigure the lighting by removing some lights and changing the globes to a lower wattage. Adding festoon or fairy lights can be a cost-effective way to give your outdoor area a festive feel and give a softer light. Of course, candles are a great way to create relaxation – especially beautifully scented ones.
If you don't have enough lighting, consider where the lights would work best and what type would suit your style. Make sure you have the option to dim them as different events require different lighting.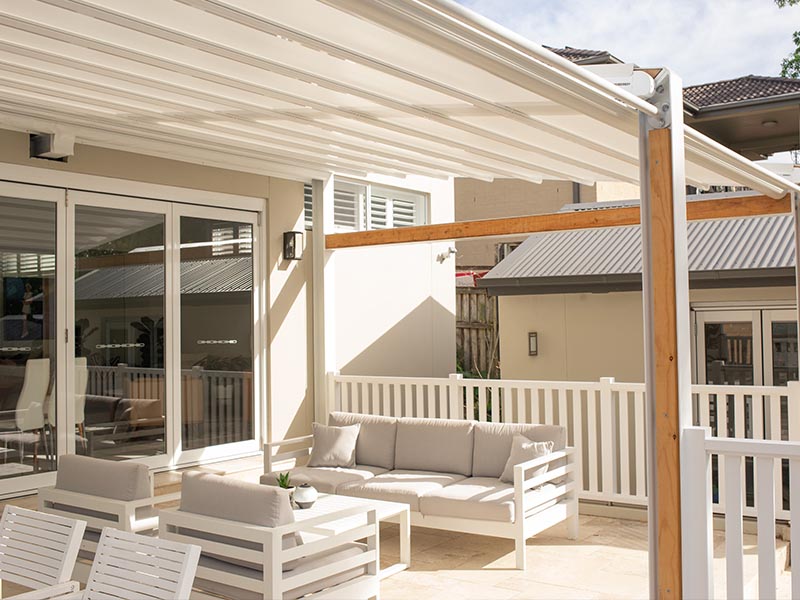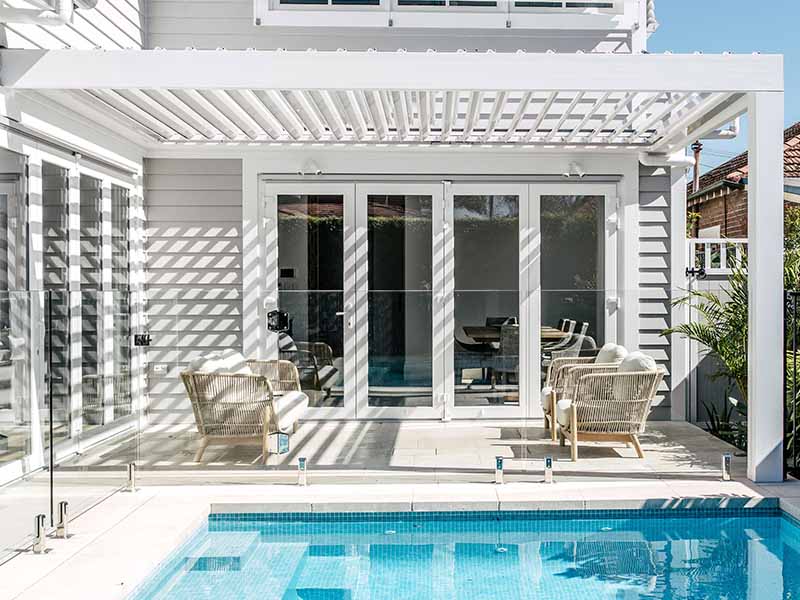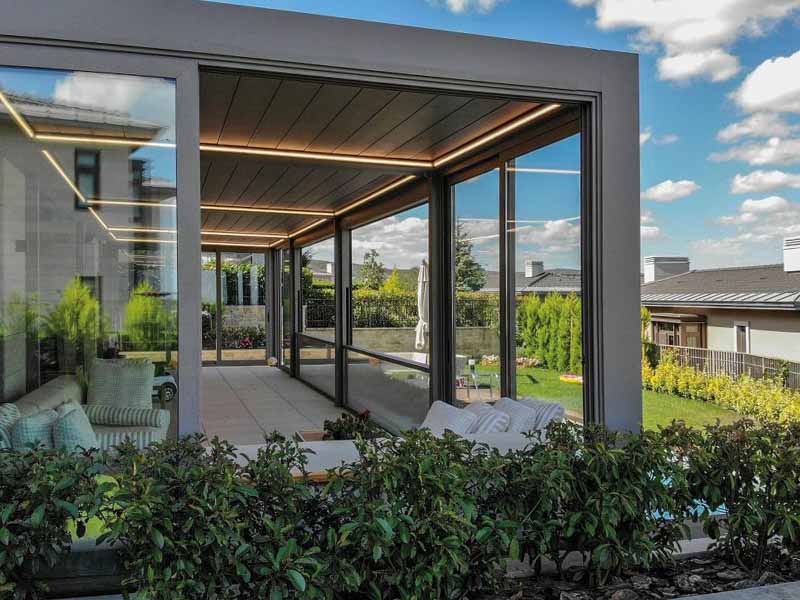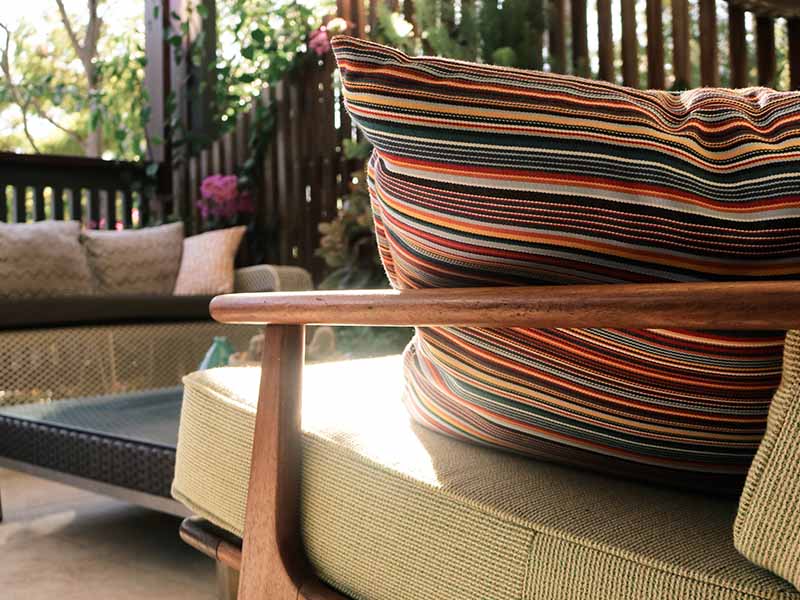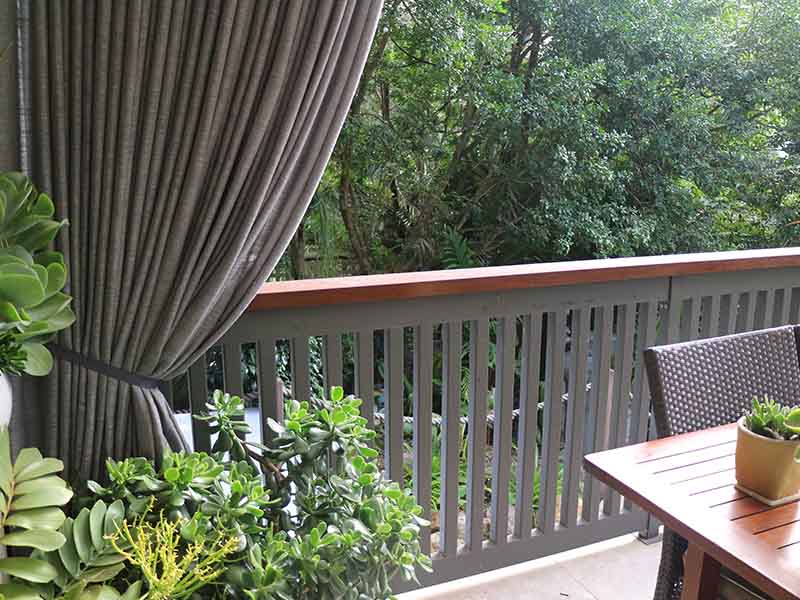 Is your outdoor area too cold or too hot?
If you are planning on using your outdoor area in the cooler months, an outdoor heater might just be the indulgence you need! There are many different styles such as portable gas heaters, strip infra-red heaters, and electric heaters.
Outdoor fans can add that bit of Bali to your alfresco area and work a treat to reduce the heat and cool you down on those hot summer days.
So, the upshot of this is to think about all these elements before you head out and start buying furniture, building decks or landscaping. Remember that the most amazing outdoor area will only work if you have protection from the sun. And for those who want to create an outdoor living space that can be used throughout the year, wind and rain protection is also important.
If you would like more information on how to protect your outdoor area from the effects of the weather, call Aalta Australia on 8065 4911 or email us info@aatla.com.au
Out of Office Hours? We will call you back.